Home Ministry raises concerns with Mamata Banerjee's proposal to rename West Bengal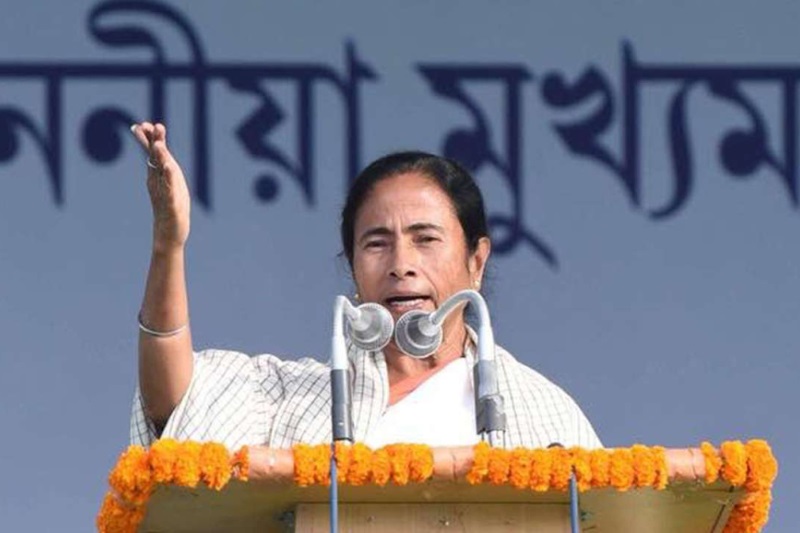 West Bengal Chief Minister Mamata Banerjee's move to rename the state as 'Bangla' may be hampered after the Home Ministry raised concerns that the new name could be confused with Bangladesh, which may make it difficult to differentiate between the two at international forums.
The Home Ministry raised this concern in its report to the Ministry of External Affairs, said The Indian Express.
Since India and Bangladesh share close and friendly relations, the Ministry advised that the external affairs ministry should first review the name change proposal from West Bengal before it undergoes further examination. The report in the national daily also stated that the ministry reasoned that unlike changing the names of a city or district, changing the name of state would require a Constitutional amendment.
"Once we receive a response from MEA, a draft note for the Cabinet will be prepared to bring an amendment. The Constitution amendment bill will then be introduced in Parliament and will need to be approved there before it goes to the President," a top Home Ministry official was quoted as saying by the daily.
Also Read: Odisha police rescues Kolkata woman, gangraped in Puri
It cited an example of Orissa when it was renamed to Odisha after the 113th amendment of the constitution.
Renaming the state into Bangla will help it climb the ladder in the alphabetical sequence of state names in which West Bengal currently appears last, few state officials were quoted as saying earlier.
In June, the West Bengal government had proposed that name change of the state, citing historical, cultural and political reasons. It also mentioned that the "west" in West Bengal reminded of the 1947 partition, where Bengal was also divided into two parts (East Bengal now Bangladesh and West Bengal).
The state government also passed a resolution on the same in 2016, wherein it stated that the state will be called by three different names in three languages. Viz a viz., Bangla in Bengali, Bengal in English and Bangal in Hindi.
But it was immediately rejected by the Home Ministry, who objected to the decision that one state will be called in three different names. Banerjee had also in 2011 proposed of renaming West Bengal to "Paschim Bongo" (West Bengal in Bengali) but it was also turned down by the centre.
Image Source: DNA India