Bengaluru: Man falls for WhatsApp ad, tries to sell kidney for Rs 1.6 crore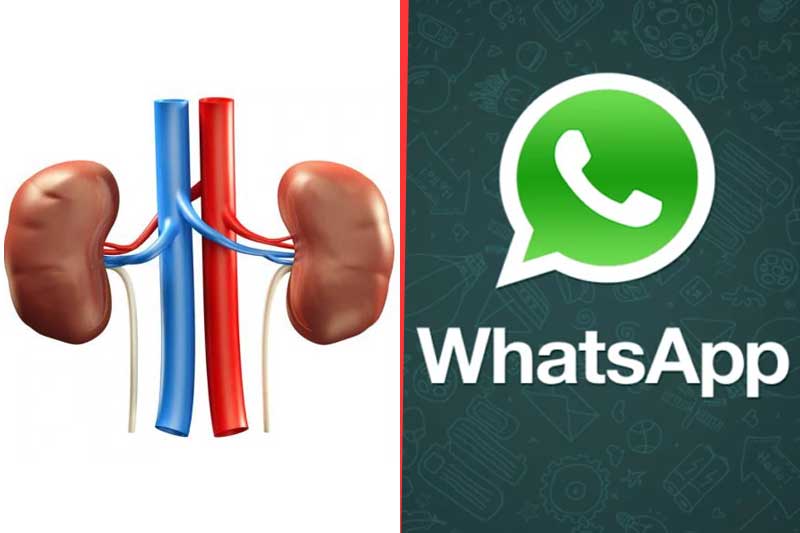 A man in Begaluru, took an age old joke of selling ones kidney to meet his need. Taking it forward, the man actually tried to sell his kidney for Rs 1.6 crore. He further claimed that he had seen an internet ad, that a famous senior doctor from Columbia Asia Hospital in Bengaluru had posted.
The concerned man is identified as MB Somashekar, he is a stenographer  by profession and was in dire need of money. So, when he saw the ad, he decided to one of his kidneys. He claimed that Dr Arun Wesley David, the HoD of Renal Transplant Surgery at the hospital had posted this ad on a website he doesn't remember the name of. He even spoke to someone impersonating as Dr David and the impersonator promised him a sum of Rs 1.6 crores for his kidney.
He further went ahead and approached Aprajita Dhal, transplant coordinator at the hospital, and told her that he came to know about Dr Arun Wesley David through a website and he had had a Whatsapp conversation with him.
As per a report in a leading newspaper, an officer investigating the case said, "Somashekar is said to have shown Dhal WhatsApp messages and subsequent conversations on various dates where Dr David' allegedly had been in contact with him about the sale of his kidney. However, he could not remember the name of the website or its URL."
Meanwhile, the impersonator had even asked Somashekar to go to the hospital with his Aadhaar card and other identity proofs so that the formalities for the sale could be completed.
When Somashekhar walked in the hospital with the required details, the hospital was in a state of shock. Learning about the incident, Dr David said that the number used in the Whatsapp conversations wasn't his and someone was impersonating him to fool people. Taking no chance, he filed a legal complaint regarding the same.
Taking cognisance of the matter, the Cyber Police has registered a case under section 66(C) and 66(D) of the Information Technology Act of 2000 and 120B (criminal conspiracy) 468 (forgery for purpose of cheating), 420 (cheating), 471 (using as genuine a forged document) of the Indian Penal Code (IPC) along with other sections of the IPC.
This incident brings to light that how scrupulous people are manipulating social-media platforms to meet their own needs, even at the cost of one's life. And how a majority of the people are acting like sitting ducks to such instances.
Also read: Guess why Indira Gandhi warned Rajiv Gandhi against the entry of Amitabh Bachchan in politics!