Hyderabad: Man hacked his friend to death, passerby shot video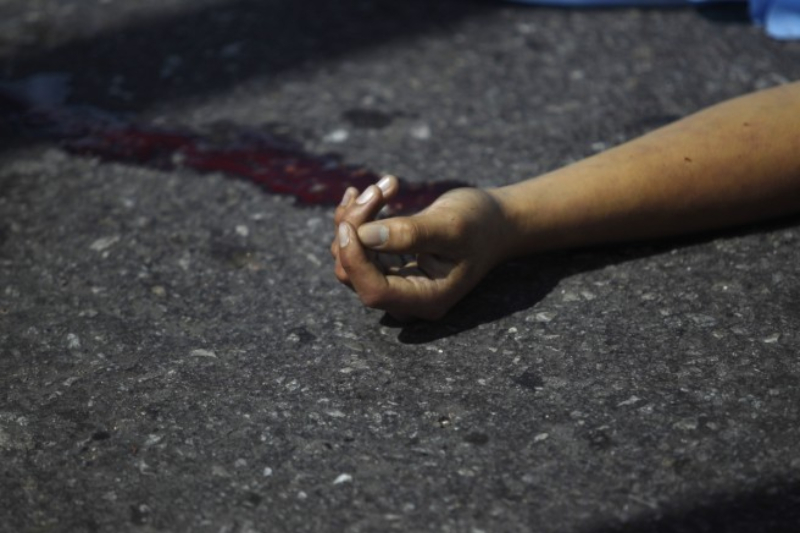 In a shocking incident, a 29-year-old man hacked his 30-year-old friend to death with a butcher's knife for threatening and hurling abuse at him in Hyderabad on Wednesday night. The deceased and victim are autorickshaw drivers.
A video of the incident has gone viral on social media. In the viral video the accused Abdul Khaja, belonging to Chanchalguda area is seen attacking his friend Sakheer Qureshi with a butcher's knife frequently on his head, shoulders and neck.
Ironically, the video was shot by few passersby, who has not tried to stop Khaja from assaulting the victim.  As Qureshi fell on the ground, Khaja sat beside him, held him tightly and butchered him with the knife repeatedly. After committing the crime, Khaja stood up and shouted that Qureshi had threatened him with a knife and hurled abuses at him.
Hyderabad Police has issued a statement on Wednesday night stating that the murder occurred under the jurisdiction of Mirchowk police station. "Because of the immediate response by a constable, the accused was arrested within 10 minutes from the spot," the release stated.
The viral video shows that a couple of police constables present at the scene did not stop the assaulter. A traffic policeman, however, attempted to stop Khaja by hitting him on his back but could not stop him.
Assistant commissioner of police (Mirchowk) B Anand told Hindustan Times Khaja was drunk and that previous enmity was the motive behind the killing.
Police said that Khaja had given his auto rickshaw to Qureshi on rent and he, in turn, gave it to another friend Akeel. When an angry Khaja questioned Qureshi's decision he allegedly abused him, his mother and sister.
"That led to the fight between the two and Khaja, in a fit of rage, killed Qureshi," police told HT.
Also read: Uttarakhand: Girls forced to skip school during periods