Maneka Gandhi: Killing tigress Avni a straight case of crime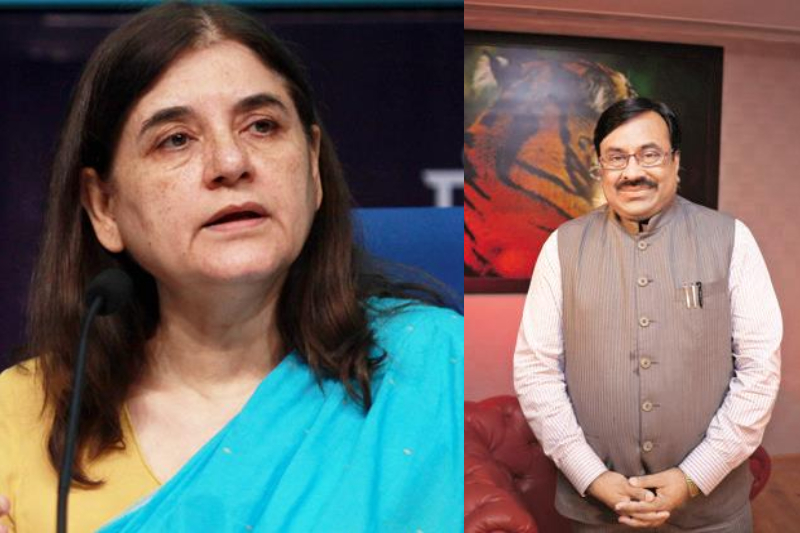 Union Women and Child Development Minister Maneka Gandhi on Sunday slammed Maharashtra Environment and Forests minister Sudhir Mungantiwar over the killing of the "maneater" tigress Avni saying that it was a 'straight case of crime'.
In a statement, Maneka Gandhi said, "It is nothing but a straight case of crime. Despite requests from his own forest department and people, Sudhir Mugantiwar gave orders for the killing. This is the third tiger being killed on his directions."
"I am shocked that such a person is continuing to hold a ministerial position. Every time he has used the Hyderabad shooter, Shafat Ali Khan and this time his son has also appeared on the scene illegally to kill the tigress. His son was not authorized to kill. This is patently illegal," she added.
Maneka also said that she will be taking up the matter to Maharashtra Chief Minister Devendra Fadnavis seeking strong action.
"We cannot allow this kind of insensitive and merciless attitude towards animals to prevail. I am going to take up this issue legally, criminally as well as politically," she added.
Notably, Avni was a five-year-old tigress identified as "T1" who had caused a widespread fear in Maharashtra's Vidarbha forests. She was shot dead early on Saturday near Borati village in Yavatmal district. Avni died after three months of a massive hunt undertaken with the help of trap cameras, drones, trained sniffer dogs along with a team of forest department officials and spotters.
As per the Supreme Court directives, forest department officials were required to first tranquilize and trap her, but in Saturday's operation, she allegedly attacked the stalking team which shot her.
Also Read: Tigress Avni killed in violation of NTCA protocol, Supreme Court guidelines