Muzaffarpur shelter home case: Manju Verma remanded to one-day police custody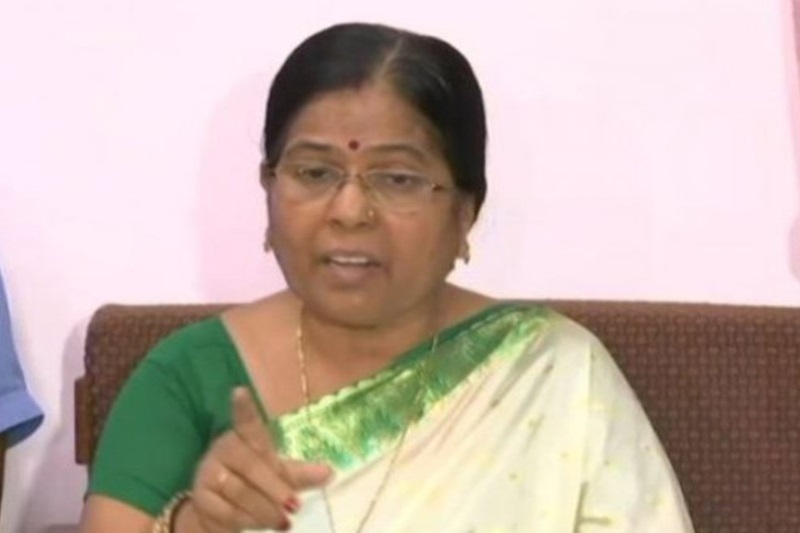 Manju Verma, former social welfare minister of Bihar, was sent for one day police remand by the court for her alleged involvement in Muzaffarpur shelter home sex scandal. Prabhat Trivedi, Additional Chief Judicial Magistrate of Majhaul Sub-Division, has delivered the order following district police's demand for two-day custody.
Verma has been on the run since the scandal broke out and she was charged for the Arms Act case during the probe process. She surrendered in a local court on Tuesday.
Verma and her husband Chandrashekhar Verma have been charged in the matter by the Cheria Bariarpur police station in August. Police found a massive quantity of ammunition in their residence which was raided by a team of Central Bureau of Investigation (CBI). Verma had to relinquish her ministerial post following the allegations after the raid. Her husband was also allegedly found to have connection with the main accused Brajesh Thakur.
Verma on Tuesday surrendered before the Majhaul court, several weeks after evading arrest. The fact that she was absconding earned the police wrath from the Supreme Court. This led to her being proclaimed as an absconder and her properties were also attached.
Earlier on Monday, Manju Verma surrendered in a Begusarai Court in Muzaffarpur in connection with a shelter home case.
Her surrender came as a huge relief for the ailing Bihar government — in which she was minister till accusations surfaced — which has been at the receiving end from the top court. The government earned wrath from the Supreme over their inability to trace Verma.
Bihar Social Welfare department officials' bail pleas have been rejected twice. They are currently facing trial in the shelter home sex scandal case.
The Supreme Court had rapped the Bihar Police on November 12 for their inability to arrest the former minister. The court had directed the DGP to appear before it in person on November 27 if she was not nabbed by then.
ALSO READ: Muzaffarpur shelter home case: Manju Verma surrenders in Begusarai Court