Mann Ki Baat 2.0: PM Modi Makes Three Requests to the Nation
In first Mann Ki Baat, PM Narendra Modi 2.0 makes three requests to the nation to deal with nationwide water crisis.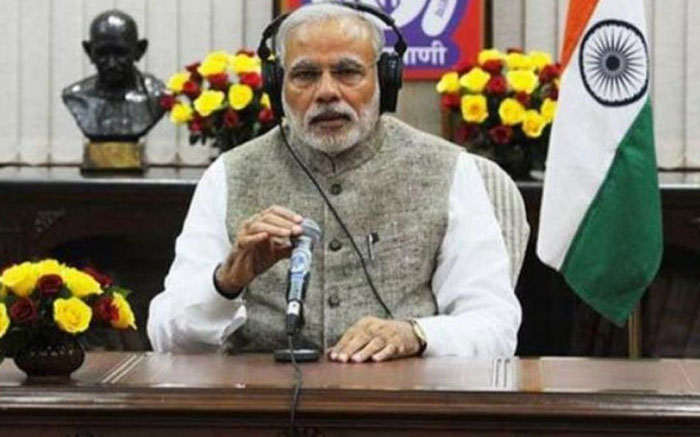 Prime Minister Narendra Modi returned with his Mann Ki Baat radio address on Sunday. He dedicated a huge chunk of his Mann ki Baat address to the prevailing water crisis in the country. The PM stressed at collective efforts in order to bring in positive change.
The PM appealed to all Indians to create awareness on water shortage, share knowledge of traditional methods of water storage and share information about individuals and NGOs working on water conservation.
He said, "Water scarcity affects many parts of the country every year. You will be surprised that only 8% of the water received from rains in the entire year is harvested in our country. Now the time has come to find a solution to this problem. I believe, like the other problems on hand, we can also solve this predicament by the participation of the people. There is no fixed way to conserve water. In different parts, different methods may be adopted but the aim is same – to conserve every drop of water."
He further added that he has three requests to make to people from all walks of life. "When people will join hands, water will be conserved. Today, through Mann ki Baat programme, I am entreating 3 requests to the fellow countrymen. My first request is that just like cleanliness drive has been given the shape of mass movement by the countrymen, let's also start a mass movement for water conservation. My second request to the countrymen is to share many traditional methods that have been in use over the centuries in our country for the conservation of water. I urge all of you to share these traditional methods of water conservation. My third request to all of you is that share the information concerning the people who are making significant contributions towards water conservation."
Emphasizing on the role to be played by new Jal Shakti ministry, Modi also urged Indians to share ideas and inspiration regarding water conservation using the hashtag #JanShakti4JalShakti.
So let us join hands and start conserving water to protect the nation from the problem of Water Scarcity.
Also Read: Prime Minister Narendra Modi is back with 'Mann Ki Baat' once again