Bombay HC directs Goa Chief Secretary to specify health status of Manohar Parrikar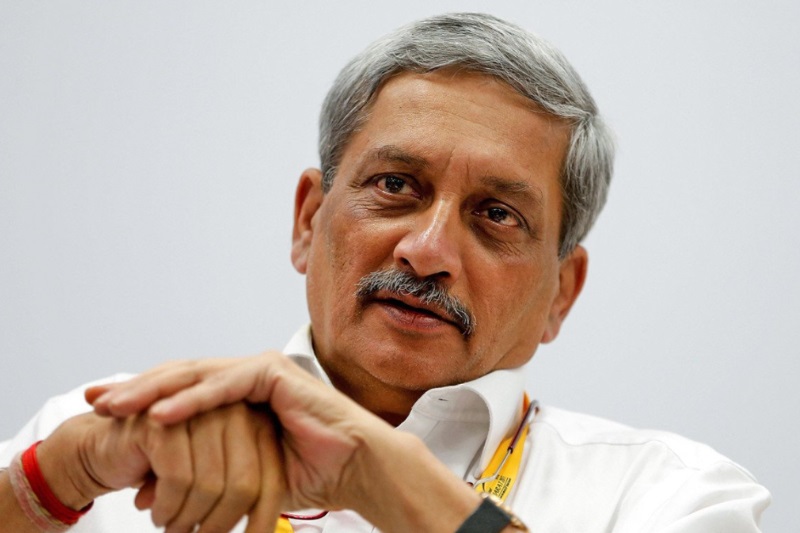 The Bombay High Court on Tuesday directed Goa Chief Secretary to file an affidavit specifying the health status of Chief Minister Manohar Parrikar.
Notably, the direction was given by Justice RM Borde of Panaji bench of the Bombay High Court following a local politician Trajano D'Mello had filed a petition, who sought to know the health status of Goa CM Manohar Parrikar.
In his petition filed earlier this month, Trajano D'Mello had asked the court to direct state Chief Secretary Dharmendra Sharma to evaluate the Manohar Parrikar's health by a panel of expert doctors and release a medical report in public domain.
It is to be noted that Parrikar is in an advanced stage of pancreatic cancer and is resting at his Dona Paula residence in Goa. He hasn't attended his office at Porvorim since June and had been shuttling between New York, New Delhi and Goa for treatment.
The Opposition as well ruling coalition allies have been demanding the resignation of the Chief Minister, claiming that the administration has come to a standstill due to Parrikar's absence.
Importantly, ever since Parrikar's health started deteriorating, there has been no health bulletin, as demanded by the Opposition, from the Chief Minister's Office.
Also Read: Goa: Hundreds including Congress leaders march to ailing Parrikar's home; asks to step down