Diego Maradona offers around 10000 USD on info on person who spread his death rumors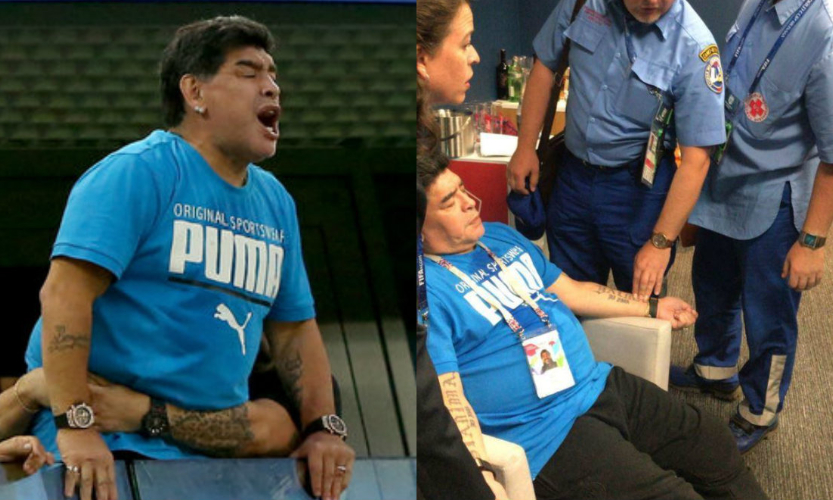 Maradona was aided by paramedics at the stadium after he felt unwell during Argentina's match against Nigeria. His Death rumors spread on social media with immediate effect. This left the Argentine legend fuming. As a result he has offered to pay nearly rupees seven lakh as a reward to anyone who provides information of the person behind spreading rumors of his death.
At the end of Argentina's 2-1 victory over Nigeria, Diego Maradona was taken away by officials and was later reported to be hospitalised. Some messages reverberating on whats app post the incident read as the legend died of a cardiac arrest. Two recordings claiming his death that went viral were recorded by the same man and was released immediately after the match.
Also Read: FIFA World Cup: Ten Taints
Maradona denied that he was hospitalised and clarified that he had minor problems with his neck.
"I've just spoken to my office in Buenos Aires and I have instructed them to make public the decision to offer a reward of 300,000 Argentinian pesos to the person who provides accurate and precise information about the author of the voice messages.", said Diego Maradona's lawyer Matias Morla.
Argentina will play against France for a place in the Quarter Finals of the FIFA World Cup 2018.