Maratha quota leaders to protest on August 9 across Maharashtra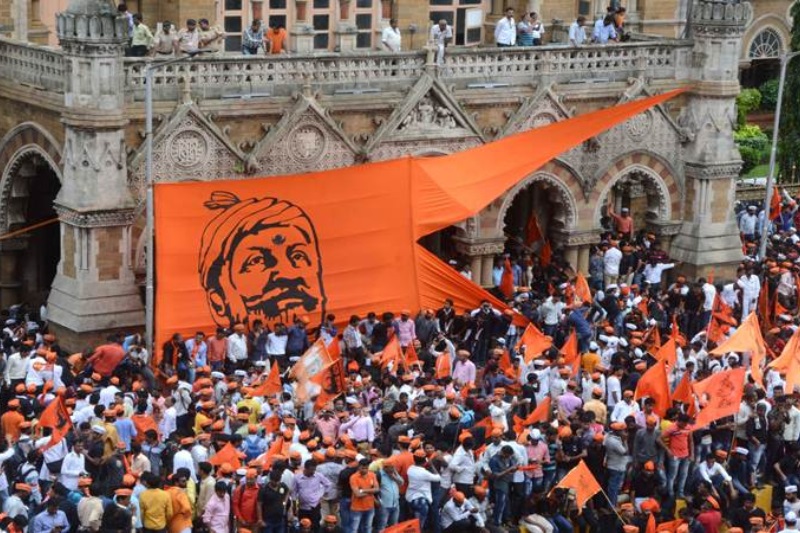 Maratha community members have stated that they will hold protests on August 9 as the leaders feel that government has failed to deliver its promises. The leaders said they have decided to suspend all communications, including internet services, as part of the protest.
"The state government has not only failed to implement its promises made to the Maratha community before the 2014 assembly elections and in the last four years, but also delayed the procedure of withdrawing police complaints filed against the Maratha youth across the state," said leader of the Maratha Kranti Morcha, Vinod Pokharkar.
The district collector of Pune district has announced a holiday for schools and colleges on August 9, ahead of the call of protest given by the Maratha organisations across the state.
"The order of holiday for schools and colleges on August 9 has been issued for the entire district. Though we have appealed the community representatives to carryout peaceful agitation, we do not want school and college student to be stranded if violence occurs at any place, therefore, the precautionary order of closing of schools and colleges have been issued," the Pune district collector Naval Kishore Ram said after holding a meeting of police officials and the representatives of Maratha organisations on August 8.
Also read: Maratha reservation issue: Suicide toll rises to eight
Meanwhile the members of Maratha Kranti Morcha will be holding a dharna outside the residence of NCP chief Sharad Pawar in Baramati today.
"The dharna agitation outside the residences of elected peoples' representatives is going on and as a part of the agitation, the protestors will be reaching Baramati tonight and we will be holding dharna outside Pawar's house on tomorrow," Pune based leader, Pravin Gaikwad had previously said.
Previously, demanding reservations in jobs and education sector for the Marathas, the community launched a jail bharo andolan in Maharashtra on August 1.  The leaders of the Maratha Kranti Morcha had said that there would be no violence or bandh.
Also Read: Maratha agitation ensues, statewide protest on August 9