Marilyn Monroe statue stolen from the Four Ladies of Hollywood gazebo
The gazebo dedicated this statue to the late actor in 1994.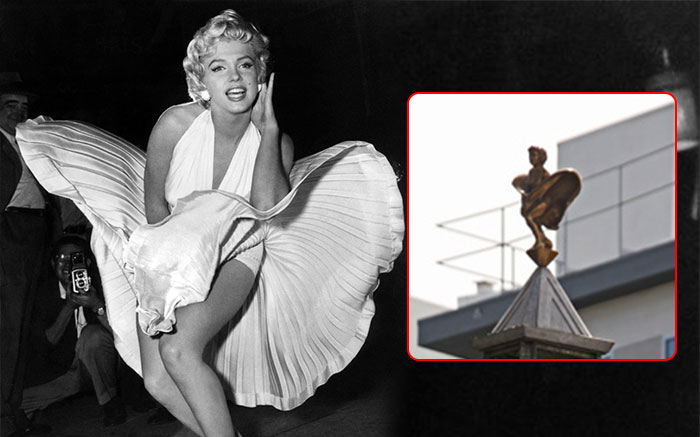 A small statue of Marilyn Monroe has been stolen from the top of the Ladies of Hollywood Gazebo, a popular landmark at Hollywood Boulevard, reports PTI.
As reported by The Hollywood Reporter, the statue was stolen on Tuesday early morning around 3 am. The statue was of bronze colour where Marilyn Monroe is seen in her iconic windblown dress pose from 1955's hit The Seven Year Itch.
There are also statues of other actors like Dolores Del Rio, Dorothy Dandridge, Mae West, and Anna May Wong but Monroe's statue was placed on the top of all.
As per a report by PTI, the Los Angeles Police Department (LAPD) had initially received a call from a citizen who reported seeing someone on top of the gazebo late Sunday night, but the statue was still there when the police had arrived to investigate. The statue was found missing on Monday.
Many detective and forensic experts are now investigating the case.
We wish the one who stole the iconic statue should be caught soon.
For the unversed, Marilyn Monroe was a popular American actress, model, and singer and is famous for playing "blonde bombshell" characters. She died in the year 1962 leaving behind her iconic films. She was the Hollywood sex symbol in 1950s and early 1960s.