Maryland shooting: Capital Gazette editor Rob Hiaasen killed in gunfire attack, suspect arrested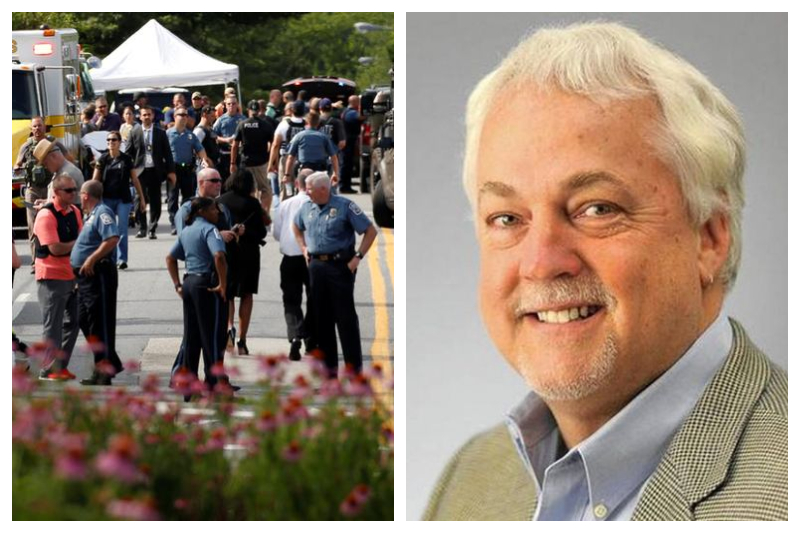 A person who had feud with one of the leading newspaper in Annapolis in Maryland of the United States opened gunfire at the office killing five and leaving several others gravely injuring Friday. The police have arrested the 38-year-old suspect Jarrod Ramos and investigating the case.
According to the initial report, Capital Gazette editor and brother of author Carl Hiaasen, Rob Hiaasen, is among five people who died in the newsroom shooting. Though, others identities are being disclosed, but Deputy Chief William Krampf had stated that there are no further threats after the arrest of the Ramos. The security forces have said that they have arrested the suspect who was hiding under one of the desks in the newsroom.
The incident is currently being treated as a local incident and police officials are of the view that that it might be case of 'a targeted attack'. The the shooting took place, the reporters of the newspaper continued with their work. After the entire incident a Capital Gazette reporter twitter, "We are putting a damn paper tomorrow".
US President Donald Trump condemned the incident and tweeted, "Prior to departing Wisconsin, I was briefed on the shooting at Capital Gazette in Annapolis, Maryland. My thoughts and prayers are with the victims and their families. Thank you to all of the First Responders who are currently on the scene.
The editor of the newspaper Jimmy DeButts, commenting on the attack said that he was devastated, heartbroken and numb. He tweeted, "I'm in no position to speak, just know @capgaznews reporters & editors give all they have every day. There are no 40 hour weeks, no big paydays – just a passion for telling stories from our community," he said.