Massive fire breaks out at AIIMS Hospital, 22 fire tenders rushed at spot
Major Fire at AIIMS: Sources say the fire was caused due to a short circuit. Rescue operations are on. There are no reports of anyone being injured in the fire as of now.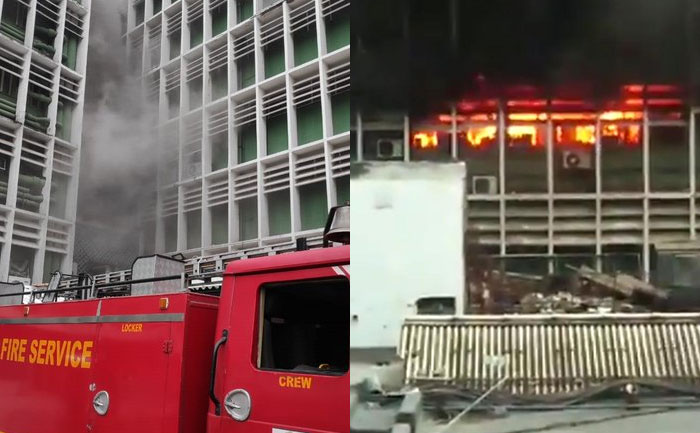 A massive fire broke out in New Delhi's All India Institute of Medical Sciences (AIIMS) today. The fire is reported to have broken out on the first and second floors of a building inside the AIIMS hospital. According to reports, more than 20 fire tenders were rushed to the spot to douse the fire. If the report is to be believed, a short circuit caused the major fire at AIIMS hospital.
As of now, neither anyone injured nor dead due to the major fire at AIIMS hospital. The fire officials are busy rescuing people from the affected building. Due to the massive fire, authorities at AIIMS have reportedly closed the emergency department as a precautionary measure. The building that caught fire is located in the teaching block of AIIMS, New Delhi, which is near the emergency department.
Delhi: 22 fire tenders rushed to the All India Institute of Medical Sciences; emergency lab at AIIMS has been shut after a fire broke out near the emergency ward https://t.co/GH89IkDn00

— ANI (@ANI) August 17, 2019
Notably, former finance minister Arun Jaitely has been undergoing treatment in the same hospital. Yes, Jaitley has been put on life support at AIIMS hospital.
A doctor at AIIMS has shared a video of the fire on Twitter. In the video, one can see massive flames and dark plumes of smoke billowing out from the building in AIIMS.
Fire has broken out at 1st and 2nd floor ( AIIMS New Delhi ) .. 2 ward has been vacated ?? pic.twitter.com/MwFV0MP3Fl

— Rebellious Psychiatrist (@DrRebellious) August 17, 2019
A Delhi Fire Services official said that they received a call of a fire in the PC and Teaching Block of the hospital at around 5 PM and 22 fire tenders were immediately rushed to contain it.
(With inputs from agencies.)
Also Read: Arun Jaitley's Health Condition Is Critical, Put On Life Support at AIIMS: Report