Fast & Furious Star Paul Walkers' Daughter Meadow Shares An Unseen Picture of Him
Meadow Walker took to Instagram to share a picture of her dad Paul. It was clear that she was missing her father.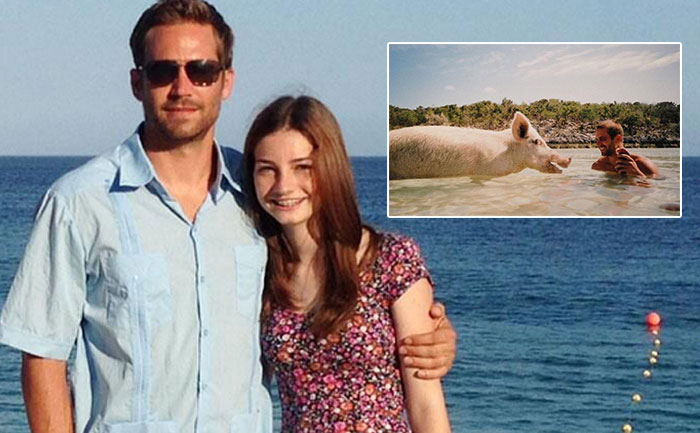 Fast and Furious Star Paul Walker left us six years ago on 30th November 2013. The actor passed away in an unfortunate car accident. The cast of the movie franchise never leaves the chance to remember Paul. The movie Fate of the Furious even had his name at the end.
Recently, Paul Walker's daughter Meadow shared a picture of him. With the caption, it was clear that she was missing him.
In this photo, Paul was seen playing in the stream with a farm pig. His pretty smile added to the beauty of the picture. His actor friend Tyrese Gibson too took to the comments section and remembered his FF co-star. He wrote, "Animal and Ocean lover!!! Never seen this pic! So cool!"
This is not the first time Meadow has shared never before seen photos of her dad, as early this year she posted a picture of her as a child splashing around with Paul.
Paul's 20-year-old daughter settled her wrongful death lawsuit with Porsche after claiming the car company was responsible for her father's death.
Meadow was 15 when Paul met with an accident. She grew up with her mother Rebecca Soteros in Hawaii, before moving in with her dad in California. Paul's mother Cheryl previously recalled the joy Paul found in being a father and all that came with it. "He helped Meadow's date pin on his boutonnière and drove them to the dance and picked them up. It was so sweet," she said.