Mega Icons: Deepika Padukone talks about her struggles in the new teaser
Deepika Padukone's teaser from her upcoming appearance on the TV show, Mega Icons on National Geographic is finally out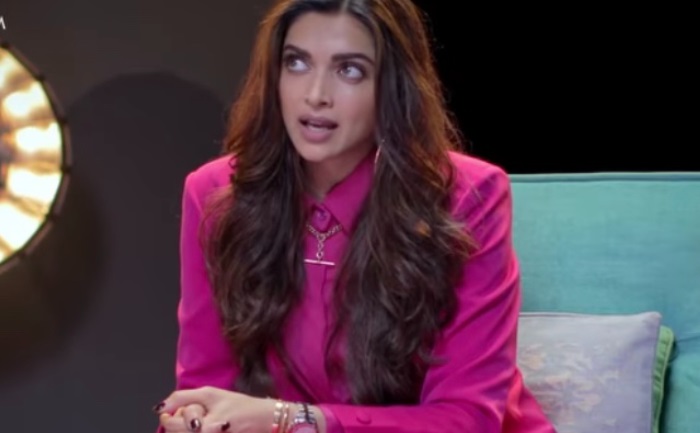 The second season of National Geographic show Mega Icons features Bollywood actor Deepika Padukone, the TV show is about the journey of iconic personalities and their success stories, now the makers of the show have finally released the teaser of the actress's episode.
The teaser was shared by the official handle of National Geo, India, with the caption, "The difference between a good actor and a great one is simple: It's just in the perspective. This is @deepikapadukone's story like it's never been told before. An all-new season of Mega Icons premieres 20th September, Sunday 7 PM on National Geographic. #NatGeoIndia #MegaIcons"
Watch Deepika Padukone's teaser here:
The teaser includes her actor husband Ranveer Singh and Cocktail director Imtiaz Ali. In the video, the actress shared how the 2012 film Cocktail brought a huge change in her career. She says, "I think my being shy came in the way of me. Just allowing myself and freeing myself in front of the camera, I think Cocktail allowed me that experience for the first time of truly being vulnerable in front of the camera. And once I felt that joy and that high, there was no stopping after that."
Ranveer Singh talks about his wife's depression, he says, "She was going through some kind of emotional turmoil that perhaps even she was not aware of. And it kept evolving the performance in her. It started coming out in her performances.
Imitiaz Ali, in the video, says that she has upgraded a lot, "As she is getting confident, what is inside her is coming out. And it's very rare. I can't think of anybody else who has improved so much."
The first episode to air in the Mega Icons show is Deepika Padukone's episode and it will premiere on National Geographic India on September 20. The show will also look into the lives of Ratan Tata, music maestro A R Rahman and late Indian-American astronaut Kalpana Chawla.
ALSO READ: Confirmed: Deepika Padukone Teams Up With Prabhas For The Nag Ashwin's Film