Megastar Rajinikanth & Others Step Forward to Help Tamil Actor Thavasi
Tamil actor Thavasi seeks financial help for cancer treatment; Rajinikanth, STR and others step forward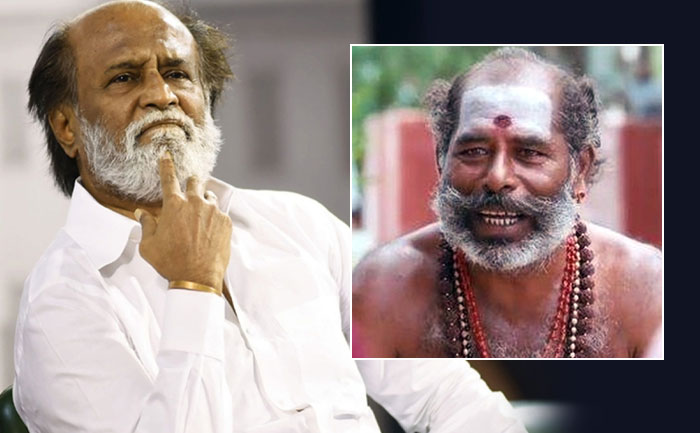 Tamil actor Thavasi has been diagnosed with Cancer. Thavasi has been part of the film industry for over 30 years. Cancer has taken a severe toll on Thavasi as he has lost a lot of weight. A video of the actor seeking financial help for treatment is viral on the internet.
In the video, Thavasi reportedly said, "I have been in this industry for 30 years, I never knew that this kind of disease would affect me.. this is a challenge that God has posed… Kindly help me avail treatment."
Check out the viral video here:
Soon, a number of celebrities from the industry came forward to financially help Thavasi. Megastar Rajinikanth, Vijay Sethupathi, Simbu, STR and many more offered help.
Superstar Rajinikanth asked his team to take care of the actor's health and other expenses. STR has donated Rs 1 Lakh. Sivakarthikeyan has requested his fan club members to hand over a cheque of Rs 25,000 to Thavasi and his family. Also, Vijay Sethupathi, through his friend actor Soundar Raj, gave Rs 1 lakh to Thavasi and his family.
Thavasi has cancer in his food pipe and is getting treated for the same. MLA Dr Saravanan helped him with an expensive esophageal stent. The actor is now able to drink juices.
Thavasi is known for playing supporting roles in films like Sundarapandian, Varuthapadadha Valibar Sangam, Rajini Murugan and others. The latest being Rajinikanth's Annaatthe.
We wish the actor a speedy recovery
Also Read: 45YearsOfRajinismCDP: Mohanlal & Others celebrate Rajinikanth's dominance in Tamil Cinema