#MeToo: Editors Guild asks MJ Akbar to withdraw case against journalist Priya Ramani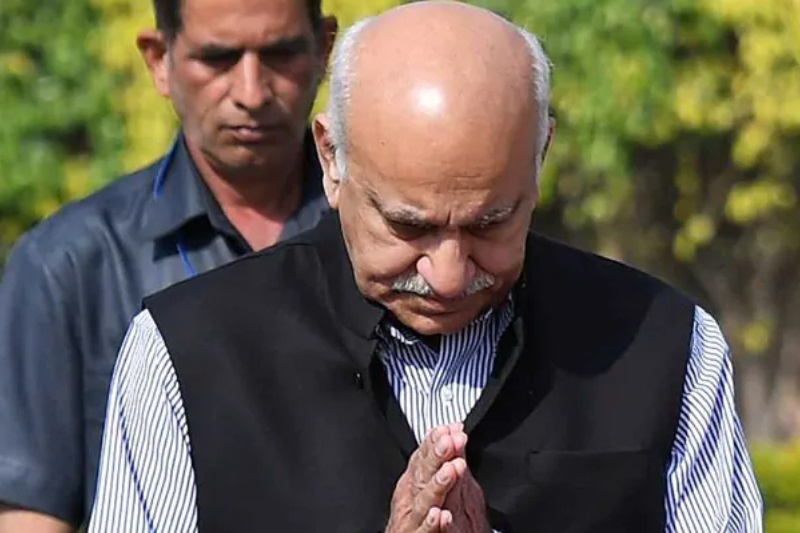 The Editors Guild of India has come out in support of the #MeToo movement and the 20 women journalists who have accused MJ Akbar of sexual harassment.
The Editors Guild said that the MJ Akbar resigned from the post of the Minister of State for External Affairs because of the women journalists' courage to fight for a high principle: gender equality in the newsroom.
The top body of editors also expressed their concern over Akbar's defamation case against one of the journalists, Priya Ramani, and said he should withdraw the case.
As per Deccan Chronicle, the Editors Guild said in a statement, "We hope that Mr Akbar will also display the grace to withdraw the criminal defamation case he has filed against one of these complainants. While Mr Akbar is entitled to all legal instruments available to a citizen to seek vindication, it would be paradoxical for a veteran editor to employ the instrument of criminal defamation."
Incidentally, MJ Akbar was the president of the Editors Guild.
The body also assured full support to the other women journalists if Akbar decides to sue them. "If any of them were to need legal advice or assistance, the Guild will do the best it can to help and also appeal to eminent lawyers to represent them pro bono," Editors Guild said.
Editors Guild of India has issued a statement on MJ Akbar issue. Read the full text here https://t.co/xrPM0vb2jK pic.twitter.com/PDywGz8A5j

— Editors Guild of India (@IndEditorsGuild) October 18, 2018
MJ Akbar has sued journalist Priya Ramani, the first woman to name him in the #MeToo movement in India, accusing her of "intentionally putting forward malicious, fabricated and salacious" allegations to harm his reputation. A Delhi court will hear the case today.
Around 20 journalists had come out in her support on Tuesday evening, saying Ramani was not alone and that they would testify in court against Akbar.
Also read:#MeToo: Female journalists take swipe as MJ Akbar resigns