#MeToo movement hits AIR too; Maneka Gandhi writes to Rajyavardhan Rathore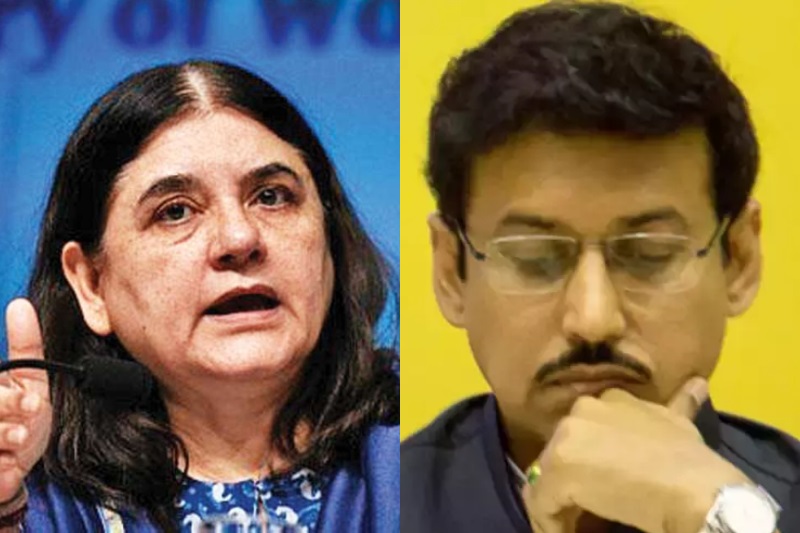 The sexual harassment allegations seem to have reached the All India Radio (AIR). Union Minister Maneka Gandhi has already written to Rajyavardhan Rathore, the Information and Broadcasting Minister and demanded an investigation into alleged sexual harassment of the casual announcers in the state-owned AIR.
The allegation is that despite repeated complaints filed by the casual announcers, no action was taken. Highlighting the point that Workplace Act should be applicable to all, Maneka Gandhi wrote that even the casual announcers were included in the act irrespective of the employment nature.
"I am enclosing a copy of a news item where it has been reported that women working as casual announcers in All India Radio are being sexually harassed. The news item indicates that this problem (exists) at different stations of AIR. The details of the complaints are such that I am compelled to refer them to you for an inquiry," Maneka Gandhi's letter was quoted by news agency ANI.
Maneka Gandhi said that the "tendency to dismiss a casual woman employee the moment she reports sexual harassment" was the worst part of it.
"I would like to submit that the Sexual Harassment at Workplace Act is equally applicable to a woman employee irrespective of her being a permanent, temporary or casual employee. Some of these women had complained to the appropriate authorities but no action seems to have been taken. I understand that an organisation would have a natural tendency to dismiss a casual woman employee the moment she reports sexual harassment. But this is not good," the Union Minister added.
It may be recalled that former state minister of external affairs MJ Akbar quit the portfolio following a series of sexual harassment complaints by at least 20 women journalists who worked with Akbar in different news organisations he worked for. One woman also alleged that Akbar raped her during her stint as a journalist in a newspaper where Akbar was the editor.
ALSO READ: #MeToo: Maneka Gandhi says public hearings will be conducted on sexual harassment cases