#MeToo: Sajid Khan asked me if I would have sex with a dog for Rs 100 crores, says Aahana Kumra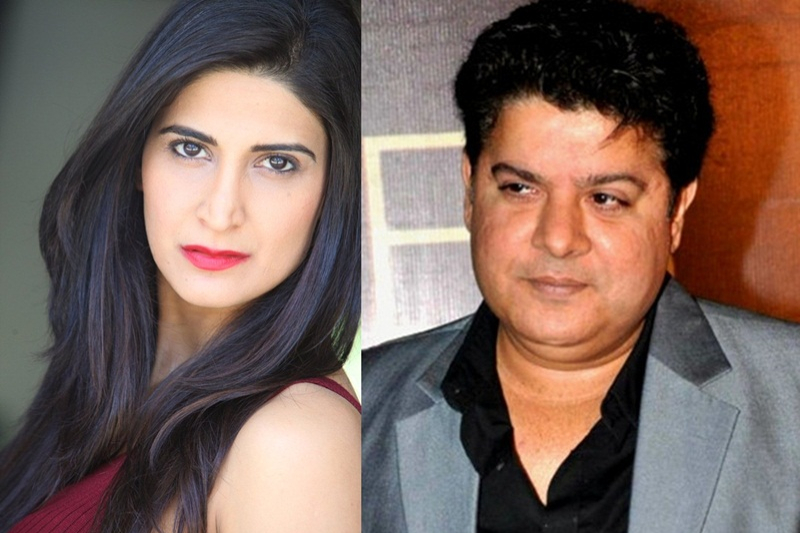 Lipstick under my Burkha actress Aahana Kumra accused Bollywood director Sajid Khan of indecent behaviour. Four other women have alleged him of sexual harassment last month as part of #MeToo movement.
She spoke to The Times Of India and said that while Sajid never touched her, he called her to his house and asked her innapropriate questions. "I had a meeting with Sajid Khan about a year ago, knowing the fact that he is a shady guy. I met him and he did the same thing that Saloni (Chopra) has written about him. Same drill — you go to his house, you are escorted to his room which is pretty dark. He makes you watch what he's watching," she said.
However, Aahana added that she was assertive in responding to him and she told him that her mother was in the police. "But he still asked me bizarre questions like, 'Would you have sex with a dog if I gave you Rs 100 crores'? He didn't touch me," she added.
In her interview, Aahana also accused Anirban Blah of making sexual advances towards her. "Anirban Blah met me at the lobby of a five star hotel and said, 'There's a room here. Let's negotiate there.' I walked out of that meeting because I wasn't comfortable. It didn't go down well with me. That's 'normal' conversation he has with women. The day I chatted with him, I was shaken," she said.
She also added that her intention behind taking names was not to punish perpetrators. "I read Anirban's letter and I am glad that at least he accepted it," she said. According to news reports, Anirban had tried to commit suicide after the accusations against him and even sent a suicide note to a journalist. "Without trying to justify any of my actions, I just want to say that I have tried to be the best person I can be. I didn't have the strength to cope with what happened to me as a child in a healthy way. I never was able to separate sex from power, to make it a part of love, and somewhere along the way one part of me turned into a monster," it had read.
With so many women coming out against sexual harassment, it seems like the #MeToo movement is here to stay.
Also read: #MeToo: Sajid Khan steps down as director of Housefull 4