#MeToo: 4 women allege Bollywood's top talent manager Anirban Blah of sexual harassment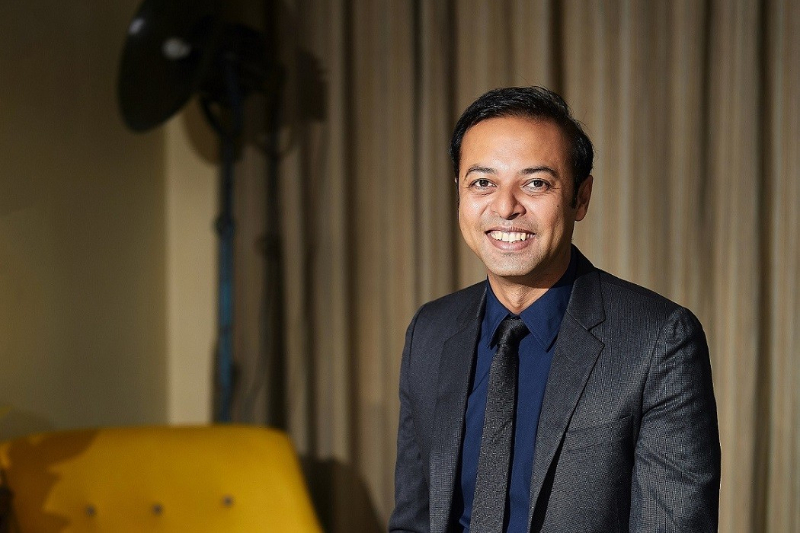 Anirban Das Blah, the founder of Kwan Entertainment which is one of the biggest celebrity management companies, is the latest name added to the list of sexual predators in the #MeToo movement. Notably, at least four women, who wish to remain anonymous, have accused Anirban Das Blah of sexual harassment.
A model, who hails from a family of theatre actors and was hoping to pursue her career in Bollywood, approached Anirban Das Blah last year with her portfolio. Anirban expressed interest in handling her film career but the things soon spiralled downwards.
She said, "When I reached Anirban's Khar house, I realised his wife and kids were out of town. We sat down to discuss my background and a possible career in films, when he said, 'Waise toh tum hot ho. Why don't you strip down and show me your body? I think you could be considered for sexy parts.' I brushed aside his remark, saying, 'You have a B-grade producer's mentality. Do you consider only a woman stripping sexy? I think a woman in a pair of jeans and top could also be sexy.' I was in awe of Konkona's [Sen Sharma] work and wanted to created a similar niche. I made it clear that his views of my career trajectory did not match mine. Towards the end of the meeting, he smugly said, 'You are way too independent and headstrong to be an actress.' He pulled me into a sudden hug and tried to kiss me. I immediately turned my face around, so he planted a peck on my cheek. I pushed him away and was out of his flat in a minute. After this incident, he reached out to me a few times but I never responded." Ask her why she didn't report Blah to the police and she says, "I would be asked, 'Why did you go over to his place?' If the internal sexual harassment committee had to act on it, they would have acted by now. His stories are an open secret."
Soon after the revelations, another aspiring actor came forward and shared her dark experience with Blah. She recalled meeting Anirban at a party in 2014, where he promised to help her gain a foothold in the industry.
The survivor said, "He told me he wanted to introduce me to a top music label boss and producer. At that time, he was scouting for a fresh face for the sequel of a popular franchise. A few days later, he called me over to Taj Lands End for a meeting. When I reached the coffee shop, he gave me the number of his suite, stating that casting is done in bedrooms and not in public spaces. I blocked his number since then and am happy struggling for work every day." She did not report the sexual misconduct. "I had handled it on my own. What's the point of making a case out of it?"
Survivor number three, an actor, revealed, "I never directly dealt with him. After one of my successful films, Blah and I came face-to-face at a meeting. My manager was not a part of it. In the course of our chat, he asked me if I would be willing to be part of an unnatural sex set-up. I asked him to back off in harsh words and left the meeting. In the six months that followed, I stopped getting brand offers. Some of my existing brand endorsement deals were transferred to other actresses whom he was close to. Without much hullabaloo, I ended my association with the agency."
Another actor, who ended her professional equation with Blah on a bad note, said, "Blah is a unique predator. You are made to feel inferior about your looks, your body. He told me I have small breasts, and hence, won't have a long run in the Indian market."
Importantly, several other film personalities such as directors Vikas Bahl and Rajat Kapoor, singer Kailash Kher and actor Alok Nath have been named in a wave of sexual misconduct allegations, spurred on by actor Tanushree Dutta's claims that she was harassed by Nana Patekar on the sets of a 2008 movie.
Also Read: #MeToo: Subhash Ghai accused of drugging and raping woman