Miley Cyrus New Song 'Slide Away' Lyrics Address Her Split With Hemsworth
Days after her separation with Liam Hemsworth, Miley Cyrus has finally dropped her new song titled Slide Away on YouTube.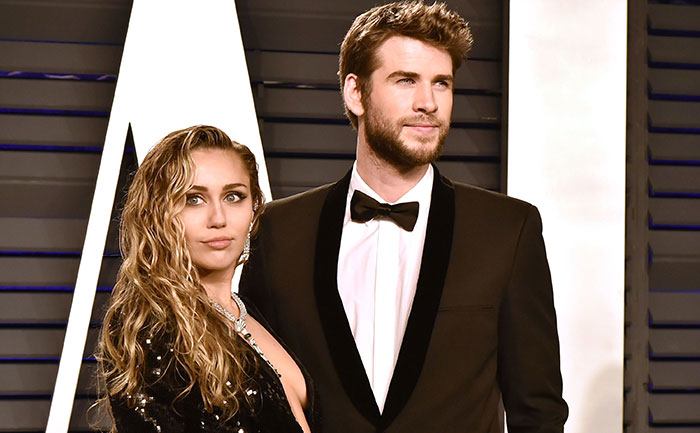 Days after Miley Cyrus and Liam Hemsworth announced their separation, Miley has dropped her new song titled Slide Away on the internet. The song seems to address the split of her relationship with Liam. Notably, Liam Hemsworth and Miley Cyrus tied the knot in December last year and after living 8-months together they finally made an announcement of their split.
Both Cyrus and Liam have known each other for more than 10-years. Post their split, Cyrus took to her Instagram account and wrote, "Don't fight evolution, because you will never win." She further wrote. "Like the mountain, I am standing on top of , which was once under water , connected with Africa, change is inevitable. The Dolomites were not created over night, it was over millions of years that this magnificent beauty was formed. My dad always told me " Nature never hurries but it is always on time"…. it fills my heart with peace and hope KNOWING that is true. I was taught to respect the planet and its process and I am committed to doing the same with my own …. 💙"
Earlier this year, In an interview with GQ Australia, Hemsworth said, "I was 18 when I met Miley." "We really fell in love quickly and had a really strong connection from the beginning, and I think in the back of my head I knew it was on the cards, but we weren't planning to have a wedding anytime soon. Then just going through something this emotional with someone [losing our Malibu home in the Woolsey Fire], it brings you closer and we felt like we'd lost a big part of our lives, so we wanted to make a new part of our lives. It was something really good coming out of a horrible situation. It was going to happen eventually, but I think this just sped it up a little bit," he added.
The lyrics of Miley Cyrus' song reads, "Once upon it was paradise, once upon a time I was paralyzed. I think I'm gonna miss these harbour lights, But it's time to let it go." She continues, "Once upon a time it was made for us, woke up one day and it turned to dust. Baby, we were found, but now we're lost / So it's time to let it go."
Announcing their separation, Miley Cyrus' rep said in a statement, "Ever-evolving, changing as partners and individuals, they have decided this is what's best while they both focus on themselves and careers."
Also Read: Miley Cyrus And Liam Hemsworth To Reconcile? Deets Here