Miley Cyrus promotes her new album with raunchy lingerie pictures
Her new album is She Is Coming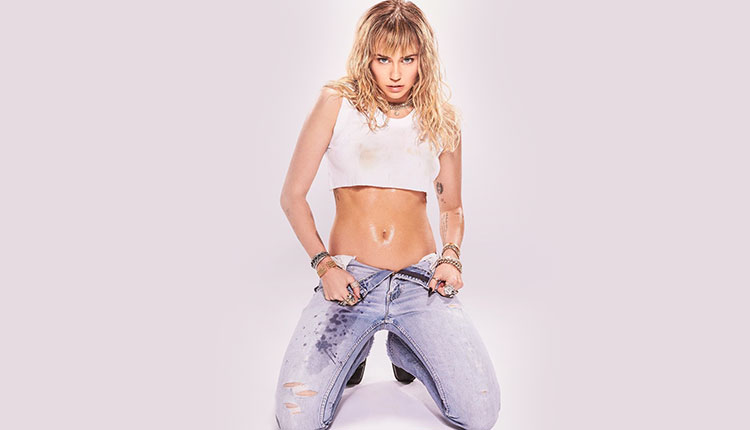 While preparing for the launch of her new album She Is Coming on Thursday, Miley Cyrus shared a couple of pictures wearing lingerie. She shared the raunchy pictures on her Instagram handle on Wednesday. The 26-year-old pop star donned a black Gucci bra with a matching Gucci embellished tights with the same colour. She accessorised herself with silver rings and bracelets.
Here are the pictures.
While revealing the cover art for her album she posted the picture where she was seen in a black-and-white photo where she is bending down towards the camera wearing a cropped Sex Pistols T-shirt and acid-wash jeans.
The album has arrived today and Miley shared yet another picture of her to announced that the album has arrived. Captioning the picture, she wrote, "SHE HAS ARRIVED ! #SHECAME"
Talking about the album She Is Coming, it has six songs-Mother's Daughter, Unholy, D.R.E.A.M., Cattitude, Party Up the Street, and the last one is The Most.
On Capital Breakfast with Roman Kemp show, Cyrus said, "I've been working on [the EP] since last year, kind of early last year. I kind of had the record turned in and done. I've been working with Andrew Wyatt from Miike Snow, Mike WiLL who I've worked with a ton obviously in the past."
For more updates like this, stay tuned to our space.
Also Read: Miley Cyrus Changes Cattitude Lyrics, Teases Selena Gomez And Demi Lovato