Miley Cyrus drops the music video of 'Slide Away'
Miley Cyrus drops video for Slide Away and it's littered with Liam Hemsworth references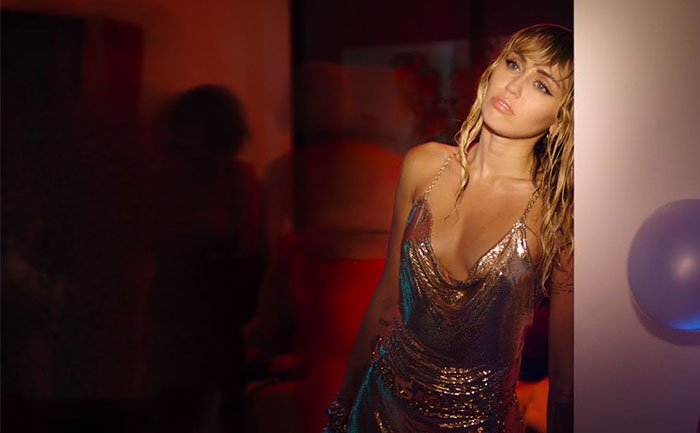 Popstar, Miley Cyrus dropped her new song titled "Slide Away" on the internet days after she and Liam Hemsworth announced their separation. The song seems to address the split of her relationship with Liam and is filled with a number of references to her broken marriage with Liam Hemsworth.
Miley's music video looks like an emotional ode to her relationship with Liam Hemsworth. Check out the video here:
In the clip, the pop star decked in a gold lamé jumpsuit deals with the aftermath of a house party as she goes for a swim in a backyard pool, which is strewn with empty bottles and red cups from the bash.
The lyrics of Miley Cyrus' song reads, "Once upon it was paradise, once upon a time I was paralyzed. I think I'm gonna miss these harbor lights, But it's time to let it go." She continues, "Once upon a time it was made for us, woke up one day and it turned to dust. Baby, we were found, but now we're lost / So it's time to let it go."
Miley and Hemsworth met on the set of 'The Last Song' in 2009 and have known each other for more than 10-years. They exchanged vows at their Nashville home on December 23, 2018 after dating on and off for 10 years.
Miley Cyrus seems to have moved on and was seen kissing Brody Jenner's ex-wife Kaitlynn Carter while on a vacation in Italy near Lake Como area. The pictures of their cozy vacation went viral on the internet.
ALSO READ: Miley Cyrus And Liam Hemsworth Split After Eight Months Of Marriage