Mindhunter Season 3 Release Date, Trailer, Cast, Story & Everything We Know So Far
Here's everything you should know about Mindhunter 3.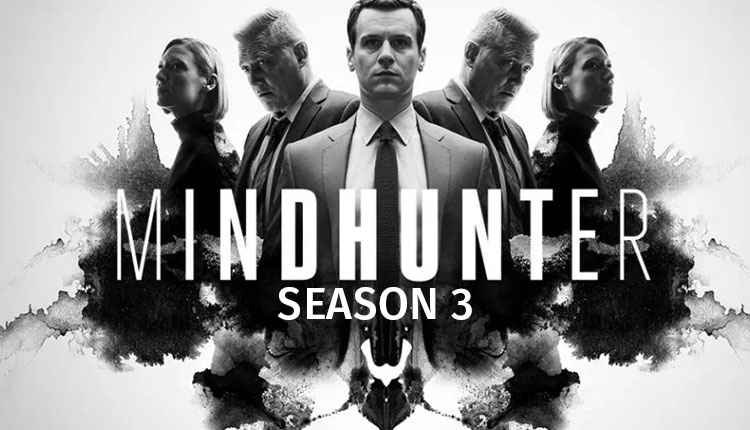 Mindhunter is surely one of the most popular American crime thriller series streaming on Netflix. The TV series is based on the true-crime book titled Mindhunter: Inside the FBI's Elite Serial Crime Unit written by John E. Douglas and Mark Olshaker.
The first season of Mindhunter premiered on Netflix on October 13, 2017. Considering the popularity of the first season, Netflix renewed the series for the second season, which was dropped on August 16, 2019. Those who have first and second season of Mindhunter are desperately waiting to watch Mindhunter season 3.
In this article, we will talk about everything we know so far about Mindhunter season 3 such as its cast, trailer, story, spoilers and release date.
Mindhunter Season 3 Release Date: Will there be another season?
The Mindhunter series has not been renewed for a third season as of now. In January 2020, Netflix announced that the Minduster series was on indefinite hold while director David Fincher works on other projects.
The main cast has been released from their contracts, allowing them to seek out new work suggesting that Mindhunter season 3 would be released on Netflix at any time soon. If you are one of those who are looking for Mindhunster 3, you should not lose all hope as Netflix might make an announcement of the series at some point in the future.
A spokesperson for Netflix told Entertainment Weekly: "He [Fincher] may revisit Mindhunter again in the future, but in the meantime felt it wasn't fair to the actors to hold them from seeking other work while he was exploring new work of his own."
When will Mindhunter season 3 shooting begin?
If the Mindhunter were to return for the third outing, shooting probably would not begin until after the release of Fincher's new feature film Mank. it is likely that the Mindhunter season 3 will go on floors by early 2021.
Mindhunter 3 Cast: Will there be any new faces?
There are three lead actors in Mindhunter namely Jonathan Groff as Holden Ford, Holt McCallany as Bill Tench and Anna Torv as Wendy Carr. They have reportedly been released from their contracts while Fincher works on other projects.
If he were to return to Mindhunter in season 3, it is likely that he could team up again with his core cast members. Besides him, other potential returnees include Stacey Roca as Bill's wife Nancy Tench (Roca was promoted to series regular for season two), Joe Tuttle as Greg Smith (likewise promoted) and Michael Cerveris as Ted Gunn, the new overseer of the Behavioral Science Unit.
Mindhunter Season 3 Story: What will happen in the upcoming season?
The second season of Mindhunter was set in 1980 through 1981 and covers the Atlanta murders of 1979–81. This is based on the real case of Wayne Williams who was charged for the murder of two adult men but was never found guilty of killing at least 28 children and/or adolescents.
The story of Mindhunter season 3 is yet to be revealed by the makers. Notably, the series has not been cancelled officially yet. Considering the popularity of the first and second season of Mindhunter, the makers will soon announce the third season of the crime thriller.