Watch: Kaleen Bhaiya Introduces Princess of Mirzapur 'Hanna' To Munna
Mirzapur Season 2 Gets Even More Exciting As Kaleen Bhaiyya Introduces Hanna To Munna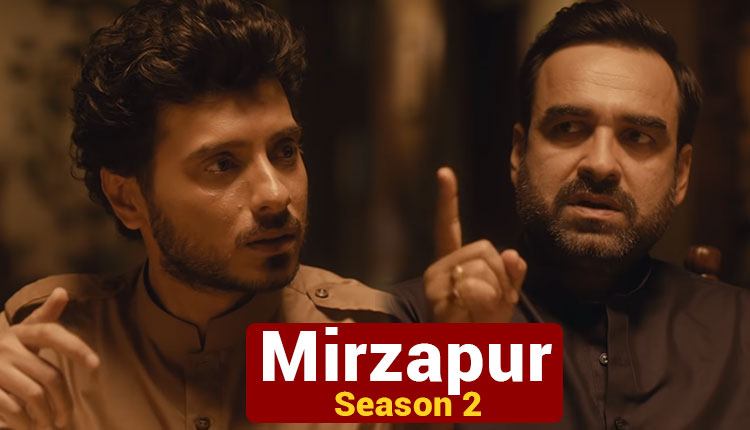 After 'Mirzapur', which turned out to be one of the best Amazon Prime series in India last year, now they have come up with yet another video promoting their upcoming action series Hanna. As soon as the video was uploaded on social media, the conversation between father (Kaleen Bhaiya) and son (Munna) has gone viral and sparked some hilarious meme on Twitter.
In the video, Kaleen Bhaiya is seen introducing his son to Princess of Mirzapur while having a meal. During the conversation, Kaleen Bhaiya receives a message on WhatsApp which reads 'It's done'. Following that he gets a call where he can be heard saying that he has to create a state of fear among the people. After hearing his father's word, Munna feels his father is praising him but he was not and asked Munna to stop creating a mess at the wedding and respect elder people.
Responding to his father, Munna says that it's not his fault as he gets carried away when he was dancing at the wedding. Kaleen then asks him to say what he said to that old man at the wedding. Munna repeats his dialogue saying, "Oh! Bho***wale chacha," and gets an earful from his father.
At the end of the video, Kaleen asks him not to do anything as everything will be done by Hanna from today. When Munna asks who she is, Kaleen asks Maqbool to forward him the link. After watching Hanna's trailer, Munna says she is just a child but Kaleen tells him that this kid will run the town now. And, calls her Princess of Mirzapur.
Watch the video below:

Also Read: Is Saif Ali Khan Out Of Sacred Games 2?