Australian paceman Mitchell Johnson retires from all forms of cricket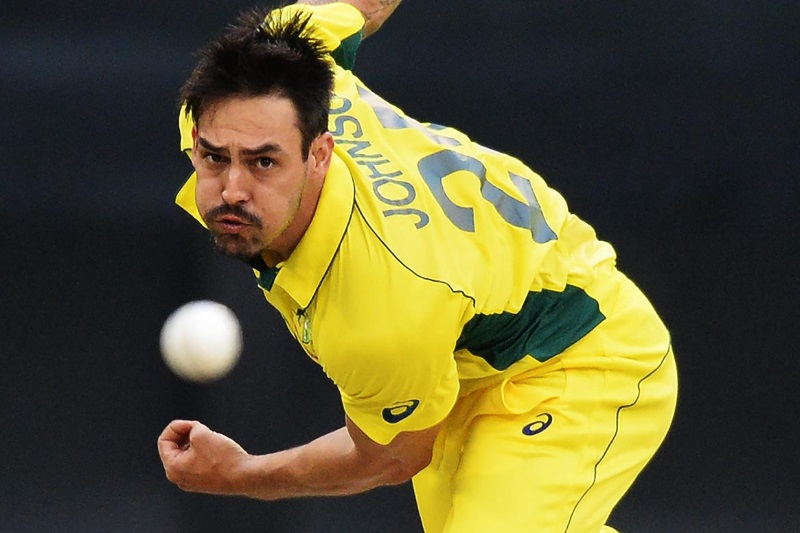 Australian paceman Mitchell Johnson has decided to call it a day on his cricketing career on Sunday. Johnson, while writing an article for an Australian news website, 'PerthNow,' made this decision public, saying, "It's over. I've bowled my final ball. Taken my final wicket. Today I announce my retirement from all forms of cricket."
The left-arm fast bowler has been battling with a back problem which limited his participation for Kolkata Knight Riders in this year's IPL to just six appearances. Earlier in the year in July, he had announced his decision to call it quits on his Big Bash League career in Australia.
"I had hoped to continue playing in various Twenty20 competitions around the world until perhaps the middle of next year. But the fact is my body is starting to shut down. During this year's Indian Premier League tournament I had a few back problems and that was probably a sign that it was time to move on," he said.
The 36-year old speedster had decided to retire from international cricket in 2015 but regularly featured in various T20 tournaments all around the globe. Johnson thus had ended his Test career with 313 wickets and is only behind Shane Warne, Denis Lillee and Glenn McGrath on the list of all-time highest wicket-takers for Australia in Test cricket.
Nonetheless, he said that he is open to coaching roles in the future. "My competitive urge hasn't left me and hopefully that's something I can use to channel into a coaching or mentoring role in the future. I'm a believer in sticking to your strengths and cricket is my strength," Johnson said.
ALSO READ: Kerala Floods UPDATES: 'You'll Never Walk Alone', Liverpool FC come out in support for victims