MNF chief Zoramthanga to take oath as Mizoram Chief Minister soon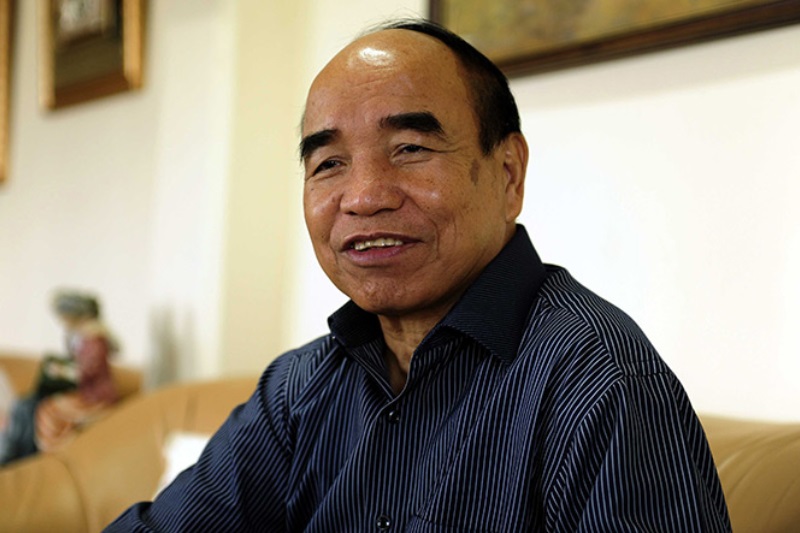 After getting a landslide victory in the Mizoram Assembly elections, Mizo National Front (MNF) chief Zoramthanga is all set to become the chief minister of the state.
Zoramthanga will be sworn in as Mizoram Chief Minister on Saturday this week. The decision was taken in a meeting between Governor Kummanam Rajasekharan and a delegation of the MNF party led by Zoramthanga at Raj Bhavan in Aizawl.
Earlier, the Governor invited the Chief Minister-designate Zoramthanga to the meeting to discuss over the formation of the new government in the state.  In the 40-seated Assembly, MNF has secured a landslide victory bagging 26 seats. The ruling Congress was reduced to 5 seats as per the poll results declared on 11th.
In the elections, BJP opened its account for the first time in the state by bagging a seat while the Congress managed to win five seats in the assembly polls held on November 28. The BJP opened its account with a lone seat from a non-Christian seat.
While Congress sees gains in three of the five states where polling was held, its last bastion in the northeast crumbled like a pack of cards. Five-time Chief Minister Lalthanhawla also lost both the seats he contested.
Importantly, Zoramthanga had served as the chief minister from December 1998 to December 2008.
Also Read: Mizoram Assembly election results 2018 LIVE UPDATES: MNF leads at 26 seats