Mob attacks Muslim-owned shops in Sri Lanka
A Catholic mob attacked Muslim shops in Negombo, Sri Lanka.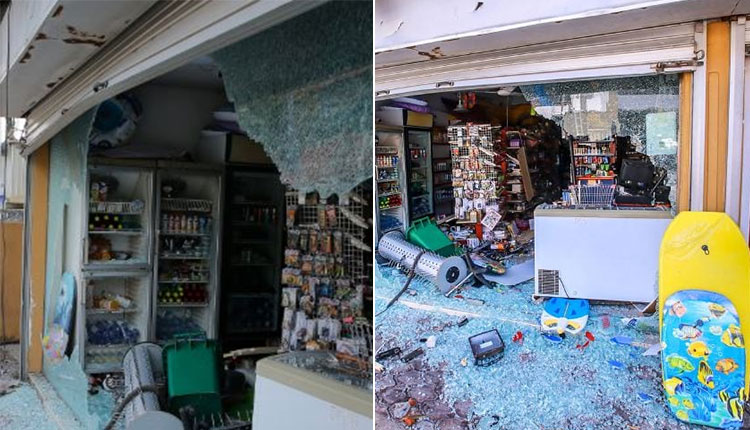 This year has not been great for the people of Sri Lanka as there was terror attacks and bombings during Easter. There was violence after a Catholic mob attacked Muslim-owned shops and a vehicle. The riot took place on Sunday in Porutota village near Negombo after a dispute between a Muslim tuk tuk driver and a group of Catholics. An army intelligence source told CNN that the Catholic group wanted to check the vehicle.
There was a heated argument and it resulted in violence in the streets. The vehicle was burnt and two Muslim shops were also attacked, said a source to CNN.
Sri Lanka Police spokesman Ruwan Gunasekara held a press conference on Monday where he said that two drunk groups were responsible for the riot. The violence led to a curfew to control the situation.
Sri Lanka's Prime Minister, Ranil Wickremesinghe, said in a statement government will compensate the property of those who lost in the riot.
Cardinal Malcolm Ranjith, Archbishop of Colombo also called for a ban of liquor shops in the area. As per state media,  he said, "When people are under the influence of alcohol, people sometimes behave worse than animals."
"Despite the number of deaths, I commend the people for remaining calm and acting with restraint. I take this opportunity to thank the Buddhist, Hindu and Muslim religious leaders. Some parties are trying to instigate communal hatred to create religious clashes."
The Easter Sunday bombings left more than 250 people dead and 500 injured. In Negombo, a suicide bomber attacked St. Sebastian's Church and more than 100 worshipers were killed during Easter.
Also Read: Sri Lanka Bombing: Blasts, 50 Killed, 200 Injured As Blasts Rock Churches On Easter Sunday