Modern Warfare community reveals first look at franchise skin concept
One popular designer showcased how esports weapon camos could look in the upcoming release.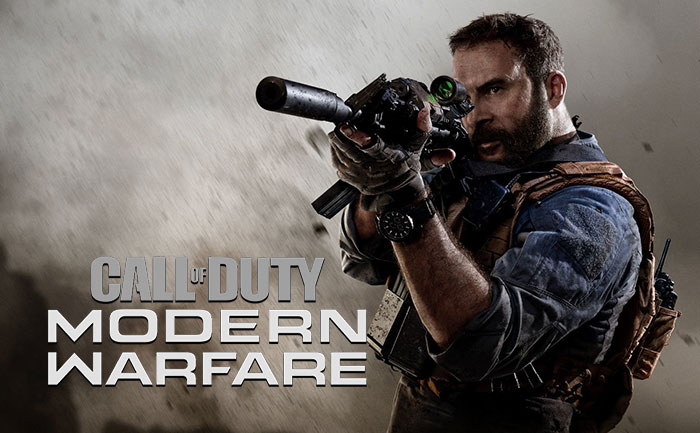 Days before the official launch of Call of Duty, Envy owned franchise has unleashed the blue and gold Dallas Empire branding with a logo paying homage to the parent organisation. Hours after Envy, popular Call of Duty community content creator, 'vLionMan' has also dropped a glimpse of a potential weapon camo design for the newly announced franchise.
.@DallasEmpire Modern Warfare camo.

I'll make better camos with the meta weapons once that is clear.

(Last time I post this, keep noticing tiny mistakes and it's tilting). pic.twitter.com/xQyECOqDDA

— McGregor | Lion ? (@vLionMan) October 21, 2019
The newly introduced weapons of Call of Duty showcases every aspect from an entirely golden scope to the team name being plastered on the hilt of the gun. The latest guns has left the fans quite excited and they are desperately waiting to get their hands on the new weapons as soon as the game releases on October 25.
Responding to the post, Call of Duty veteran and Dallas Empire member James 'Clayster' Eubanks wrote, "Wait dude this is FIRE,"
Wait dude this is FIRE

— Empire Clayster (@Clayster) October 21, 2019
Notably, this is not the first time the designer has created weapons camos in Call of Duty franchise. He ensured that plenty of additional weapon designs will be coming in the near future as more brands are revealed.
"I'll make better camos with the meta once that is clear," he stated. With the New York and Los Angeles-based franchises having recently unveiled their respective branding, it's only a matter of time until each and every brand is unveiled in full.
Do you remember when was the last time you witnessed official esports weapons skins in a Call of Duty title? The last time we saw it was with Sledgehammer Games' WWII. Powerhouse brands like OpTic Gaming and eUnited were represented, with fans able to don camos of their favorite teams across all weapons.
Also Read: All Active MTG Arena Codes: Complete List – Updated October 2019