Yeh Rishta Kya Kehlata Hai Actress Mohena Singh Talks About Her Wedding and Honeymoon Plans
Mohena Kumari Singh will tie the knot with Suyesh Rawat on 14th October 2019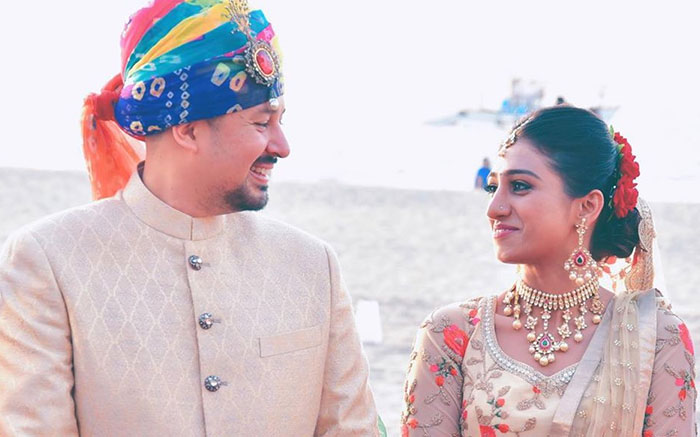 Mohena Kumari Singh, Indian TV actress, who got engaged to her beau Suyesh Rawat in February this year, has finally revealed her wedding and Honeymoon plans. The beautiful actress has made a big announcement that she is going to tie the knot with her fiance, Suyesh Rawat on October 14.
In an interview with The Times of India, Mohena Singh, who is known for her role as Kriti in Yeh Rishta Kya Kehlata Hai, has spilled the beans about her marriage and post marriage plans. The gorgeous diva called their pair an ice and fire combination.
She told TOI, "We are definitely an ice and fire combination, he being the ice and I clearly being the fire. He brings about the calmness and composure in my life. I am completely bizarre and mad and he calms me. I love how Suyesh is so cool, and it's amazing. I have never met someone so honest and chivalrous."
Mohena Singh and Suyesh Rawat will get hitched in Haridwar and Bidaai will be taken place at her hometown, Rewa. Mohena told the leading daily, "It's fun, exciting but also nerve-wracking as well as you don't know what you are getting into. The entire process of stepping into a new phase of life is thrilling yet taxing. Right from shopping, planning, meeting designers, travelling, deciding upon which places to travel together, honeymoon, everything is on my mind together right now. Once am settled in, I can exactly talk about what I am going through."
The couple has not yet decided anything about their honeymoon. Speaking about her post-marriage plans, she revealed that she does not know what actually she will do with her career after shifting to Dehradun but she will surely work and never lose touch with the entertainment industry.
She added, "From my teens to my 30s, I have been a part of this industry. I will try my best to be seen in the city but don't know how much can it be possible."
Check out the pictures of Mehena Singh and Suyesh Rawat below: