Money Heist 5: Release Date, Trailer Release of La Casa de Papel
Money Heist Season 5: Netflix Release Date, Trailer Release & What to Expect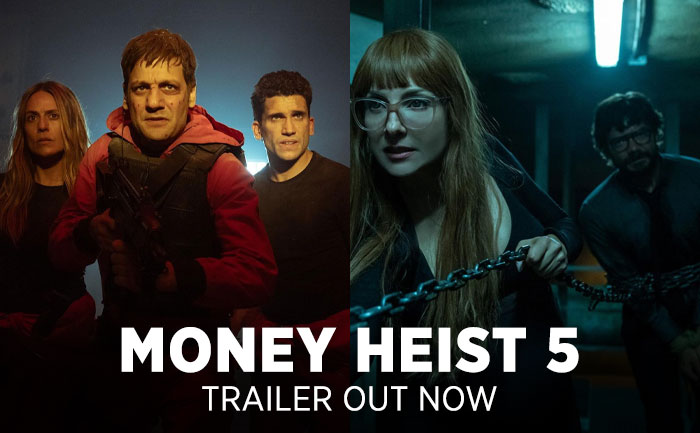 It is finally happening the makers of popular crime drama Money Heist season 5 are out with the trailer and release date of the finale series. Netflix has unveiled the official trailer for the fifth and final season of the iconic crime drama also known as La Casa de Papel. It is worth the long wait. Netflix has also shared the release date of Money Heist 5.
Check out their tweet here:
What began as a heist is now a war.#MoneyHeist Season 5 Volume 1 arrives September 3rd in English, Hindi, Tamil and Telugu. pic.twitter.com/2AO3Dyrml9

— Netflix India (@NetflixIndia) August 2, 2021
Watch the action-packed trailer of Money Heist season 5 here:
Here's the official synopsis for Money Heist season 5, from Netflix: Professor's gang is in a difficult position. For the first time, the Professor doesn't have an escape route. The gang has been shut in the Bank of Spain for over 100 hours. They have managed to rescue Lisbon, but have lost one of their own. The Professor has been captured by Sierra and, for the first time, doesn't have an escape plan. Just when it seems like nothing else could go wrong, an enemy comes on the scene that is much more powerful than any they've faced: the army. The end of the greatest heist in history is approaching, and what began as a robbery will turn into a war."
Money Heist season 5 is set to be split into two volumes. Volume 1 is slated to land on September 3 with Volume 2 to arrive on Netflix on December 3. Each iteration will encompass five, one-hour long episodes.
Also Read: 'Money Heist 5' TEASER out, to release on THIS date