Money Heist director Alex Rodrigo chooses SRK as Berlin, Thalapathy Vijay as Professor
Thalapathy Vijay as Professor, Shah Rukh Khan as Berlin, 'Money Heist' Director Alex Rodrigo Picks His Cast for Indian Version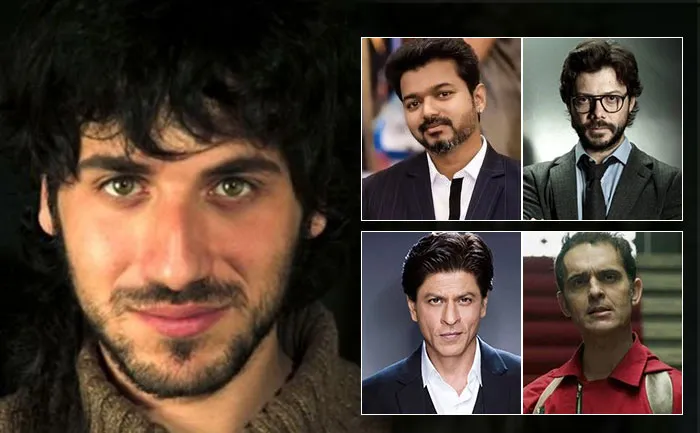 Money Heist is one of the most famous television shows in the world. The show is well received in India too. Season 4 which started streaming on Netflix is a huge hit. At present Netflix is in the process of making season 5. fans across the world are trying to cast actors from their native countries in separate versions of the show. Indians too are not far behind. Now the director himself has picked his choice of cast for the Indian version of the show.
Money Heist director Alex Rodrigo feels Thalapathy Vijay is perfect for the role of Professor. Thala Ajith would fit the bill as Bogota and Shah Rukh Khan would be perfect as Berlin.
In an interview with an Indian youtube channel, Alex said, Thalapathy Vijay with his facial structure and bearded look would be the perfect match to become a professor. As Vijay looks 'intelligent' like the Professor and Shah Rukh Khan looks 'handsome' just like Berlin.
He further picks Ranveer Singh and Mahesh Babu as Denver and Tamayo respectively and Suriya as Suarez.
Here is the list of Indian Actors for Money Heist Indian Version according to Alex Rodrigo:
Professor – Thalapathy Vijay
Coronel Tamayo – Mahesh Babu
Bogotá – Thala Ajith
Berlin – Shah Rukh Khan
Denver – Ranveer Singh
Suárez – Surya
What is the role of Thala Ajith in Money Heist according to Director Alex Rodrigo?
Alex Rodrigo picked up Thala Ajith to play the role of Bogotá and Bogotá appears as the main character in season 3 and season 4. He was part of the crew who carried out the robbery at the Bank of Spain.
Watch the interview shared by Behind Woods here:
Also Read: Money Heist Actor Ajay Jethi Thinks Shah Rukh Khan Playing The Professor Would Be Huge