Cyclone to brew on Arabian Sea, Monsoon to enter Mumbai
The city shall experience its initial showers by Tuesday and Wednesday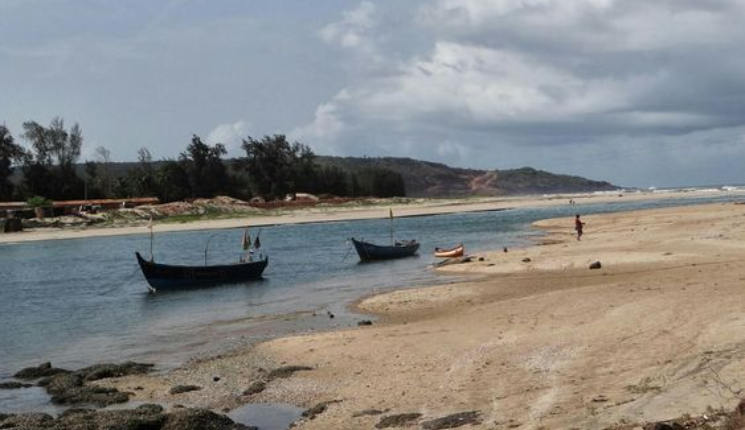 The monsoon is yet to make its official entry in Mumbai. According to the weather department, a cyclone abouut300 kilometres off the country's west coast is set to hit the Arabian Sea.
The meteorological department says that the cyclone shall hit sometime Tuesday and Wednesday. Also, monsoon should make its eb=ntry in Mumbai and Konkan region during this period too. Even though the cyclone shall not hit the Mumbai coast, it will surely bring in strong winds to the west coast.
The meteorological department has asked the fishermen to not enter the sea for fishing for this short period of time. they also expect the low pressure to intensify and transform into depression and move northwest and and then turn into a cyclone.
Directorate General of Information and Public Relations, Maharashtra: Meteorological experts have predicted that monsoon will enter in Mumbai along with Konkan during this period. Meteorology department has appealed to fishermen to avoid entering in the Arabian Sea on June 11-12. https://t.co/osWbRExbwt

— ANI (@ANI) June 9, 2019
The IMD has reported to news agency ANI "Under the influence of the cyclonic circulation over Lakshadweep area and adjoining Southeast Arabian Sea, a low-pressure area has formed over the southeast and adjoining east central Arabian Sea and Lakshadweep area".
IMD has also added, "Associated cyclonic circulation has extended up to midtropospheric levels and it is very likely to concentrate into a depression during next 48 hours over the southeast and adjoining east central Arabian Sea."
While fishermen have been advised not to enter the sea, the farmers have been asked to not hurry with the sowing of seeds. The soil shall need time to get ready after the first shower. This cyclone warning has come in after a month of the havoc caused by cyclone Fani in Orissa.
Also Read: Cyclone Fani: Odisha Cops Go Beyond To Rescue People Against The Odds