MP Assembly polls: 3 fuel stations sealed for giving free fuel to SP, BJP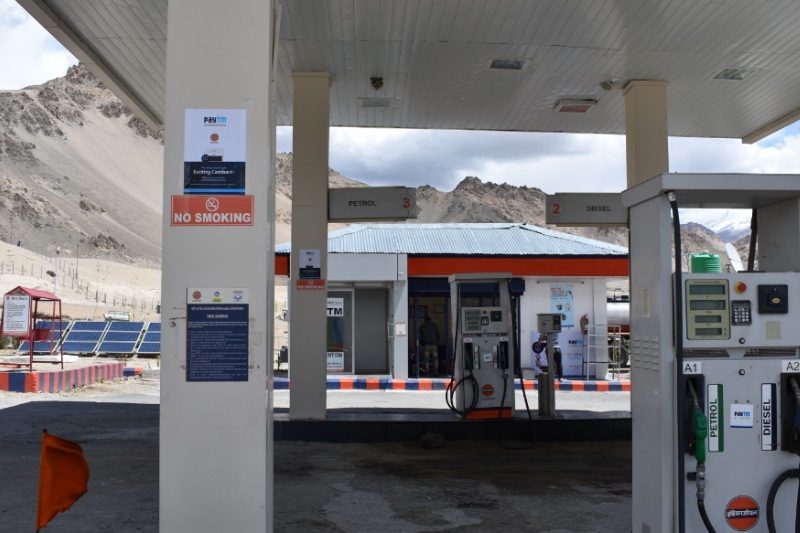 Two days ahead of Madhya Pradesh Assembly polls, as many as three petrol pumps have been sealed for allegedly providing fuel free of cost to vehicles engaged in the campaigning of the Bharatiya Janata Party (BJP) and Samajwadi Party (SP) candidates.
Notably, two petrol pumps in Balaghat and one in Bhopal have been sealed. The Flying Squad Team (FST) cancelled the licences of three petrol pumps for violating the model code of conduct by giving free fuel to vehicles engaged in campaigning.
After checking the fuel distribution of one petrol pump in Balaghat Assembly, the Flying Squad Team (FST) got to know about the practice. The checking of accounts at the concerned petrol pump revealed that there was no monetary transaction for 245 litres of petrol. The case of model code of conduct violation was lodged against the petrol pump manager and the pump was sealed.
The FST further checked another petrol pump in the same assembly and found the similar discrepancy and this time the fuel was given to two-wheelers bearing SP flags. Meanwhile, the third petrol pump was sealed in Bhopal's Berasiya area for allegedly providing free fuel to vehicles engaged in campaigning for BJP candidate.
Importantly, the Balaghat seat is witnessing a tough contest between sitting MLA and agriculture minister Gourishankar Bisen and SP candidate Anubha Munjare. In 2013, Bisen had defeated Munjare by a meagre difference of 2500 odd votes.
The elections for 230-member Madhya Pradesh assembly will be held in the single phase on 28th of this month. The results will be declared on December 11.
BJP is facing a stiff challenge at the hands of the Opposition Congress in the Assembly elections. CM Shivraj Singh Chouhan, who has been ruling the state for the last 15 years, is battling with anti-incumbency and farmers' anger to retain power.
Also Read: MP Assembly polls: Shivraj Singh Chouhan blames Congress for destruction of state