TikTok Stars Mr Faisu and Jannat Zubair come together for THIS adorable video
You can watch Mr Faisu and Jannat Zubair Rahmani's TikTok video here.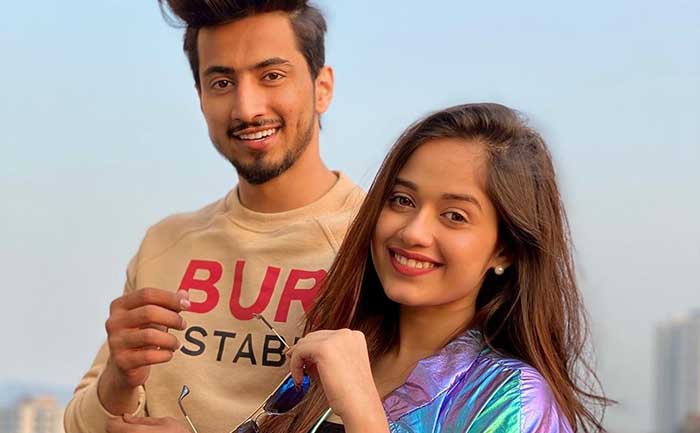 Jannat Zubair is an Indian TV actress, who debuted in acting career in 2009 but gained nationwide fame and recognition with Colors TV's Phulwa in the year 2011. Besides acting in TV daily soaps, Jannat Zubair has shared the screen space with Rani Mukherjee in Bollywood film Hichki (2018).
The gorgeous actress has now become a social media star as she has almost 13 million Instagram followers and over 20 million followers on TikTok. Jannat seems to be a good friends of TikTok celebrity Mr Faisu. 35 Most Stunning, Beautiful, Bold & Hot Photos Of TikTok Star Jannat Zubair
Jannat Zubair and Mr Faisu have recently come together for a video in which they can be seen posing with Jannat Zubair's younger brother Ayaan Zubair.
You can their video below:
Mr Faisu is an actor, YouTuber and TikTok star, who usually shares videos with popular celebrities and his friends on TikTok and Instagram.
There are several reports doing rounds on social media claiming that Jannat Zubair and Mr Faisu are dating each other. However, the duo seems to be avoiding the rumors and continue to entertain us with funny, interesting and inspiring videos on Instagram and TikTok.
We have recently seer Mr Faisu making TikTok videos with Bigg Boss 13 contestant Mahira Sharma. Yes, there are several videos of Mr Faisu and Mahira Sharma have gone viral on social media.
Mahira Sharma has come a long way in the Bigg Boss 13 and is she is making all possible efforts to even go ahead in the show, with the support of her dear friend Paras.
Also Read: Who Is Avneet Kaur? Here Are Some Interesting Facts About The TV Actress