Mr Faisu Aka Faisal Shaikh's TikTok Account BLOCKED For THIS Reason?
TikTok Account of Mr Faisu has been suspended or blocked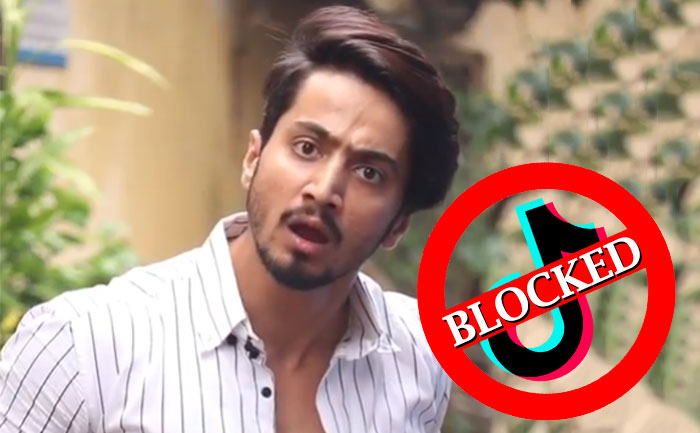 The trouble seems to have increased for TikTok star Mr Faisu. Yes, the account of Mr Faisu aka Faisal Shaikh has reportedly been blocked by video sharing application, TikTok. Earlier, we have reported that Shiv Sena activist Ramesh Solanki had filed a complaint against Mr Faisu and his five other TikTok users for uploading a video on Tabrez Ansari — the latest victim of mob lynching.
The controversial video was uploaded on TikTok by Faisu, Hasnain, Faiz and Sadhan. In the video, the whole gang that can be seen enacting a message that says, "Innocent Tabrez was killed, but if Tabrez's son grows up and takes revenge then Muslims shouldn't be branded as terrorists."
Also Read | Mr Faisu and Team 007 Back on TikTok
Ramesh Solanki has mentioned in his complaint that the video is inflammatory, divisive and can incite violence in parts of the country. It is to be noted that Mr Faisu is one of the biggest TikTok celebrities who has more than 24 million followers.
Soon after they uploaded the video on social media, netizens started criticising them for spreading hatred and animosity in the country. There were several users who tagged Mumbai Police and asked to take action against them.
Looking at the response of people, Mr Faisu and his gang later apologised and said that they did not mean to hurt the sentiment or insult anyone. However, Mr Faisu's TikTok account is nowhere to be found on TikTok. According to IMWbuzz, Faisu's TikTok account has suspended or blocked for the same video.
A media article reported: On its part, TikTok has removed the video after the complaint and has said that the content "violates its Community Guidelines".  Apart from Faisu, the three users of Team 07, Hasnain Khan, Faisal Shaikh and Sadhan Faroqui have also been suspended by TikTok.