After MS Dhoni, Sakshi follows suit to acquire arms license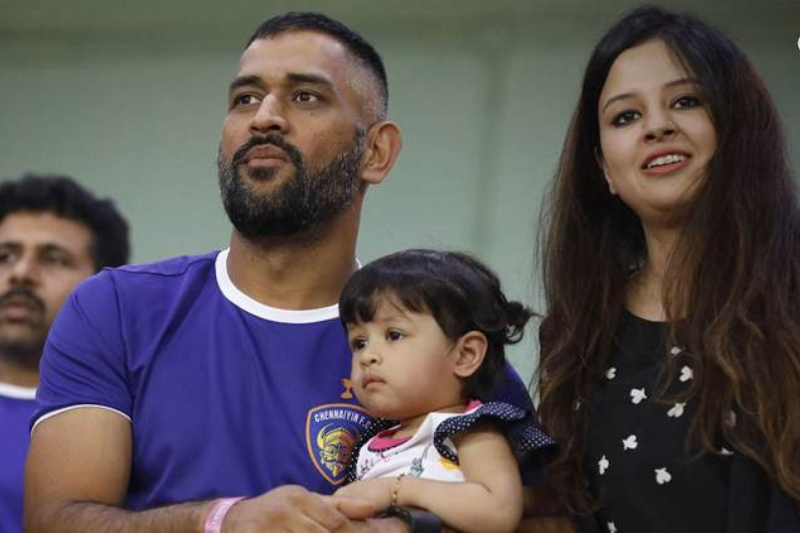 The couple always seems to be in the spotlight over the Indian cricket team former captain MS Dhoni is much beloved for his outlandish cricket style. These always seem to be their reasons for being hounded by their fans and wanting security all the time.
MS Dhoni in 2008 had applied for a 9mm gun. The Ranchi district administration at that time had sought a character certificate from Dhoni before sending his application to the Union Home Ministry.
After being turned down at first, former team India skippers application was finally approved in 2010.
Last year MS Dhoni showed his shooting skills at Kolkata Police Shooting Range ahead of India vs Australia second ODI against Australia.
Kolkata Police's Facebook account at that time read "Our inbox is getting flooded with requests of posting a video clip of MS Dhoni sharpening his shooting skills this afternoon at our range at Police Training School."
Dhoni is more often on the tours with Team India and will soon travel to the United Kingdom where he will be involved in as many as 5 T20 Internationals and 3 ODIs. Despite the fact that he has stopped playing the longest format of the game, the hectic schedule of the team doesn't allow him to spend much time with his family.
According to the reports in India.com, Sakshi Dhoni has applied for the permission to keep a pistol or 0.32 revolver. She has mentioned that there is a possible threat to her life given the fact that she is alone at home mostly with her husband on national duty. She has requested the authorities to grant her arms license without any delay.
As per rules, an application has been filed in the office of the executive magistrate. Subsequent police verification process has been carried out. The final decision rests with the district level authorities, said a senior police officer. He added that such information was in private domain and, therefore, not much could be revealed.