Mukesh Chhabra REACTS to Rhea Chakraborty's allegations of consuming drugs
Rhea Chakraborty named that Mukesh Chhabra was also amongst others who consume narcotics substance, now, the casting director has REACTED to it.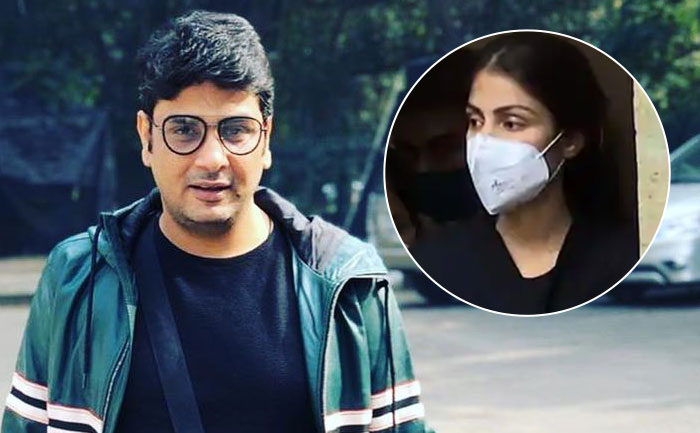 Recently, Rhea Chakraborty named 25 other A-listers from the industry in her interrogation, which include Sara Ali Khan, Rakul Preet Singh, Mukesh Chhabra, and Simone Khambatta among several others. Now, the Dil Bechara director Chhabra has denied the allegations and also stated that he will take legal action against her.
Talking to Bollywood Hungama, Mukesh Chhabra said, "She is just naming any and everyone randomly. Maybe she thinks it will help her case. But this is not fair. I've nothing to do with drugs of any kind. I don't even smoke cigarettes or drink alcohol, so where's the question of consuming hard drugs?"
Mukesh added, "She's (Rhea Chakraborty) taking revenge on me for not speaking up in my defence. I have kept quiet. I decided that is the best way to let the current furore die down. But now by naming me (for consuming drugs) Rhea has seriously compromised my name. I need to clear my reputation."
He said that legal action will be taken against the actress, "We are definitely taking legal action against Rhea Chakraborty. We're now looking at what remedial legal action is most appropriate. But I'd sincerely advise Rhea to not throw around names to deflect attention from herself. It won't help her. I can't speak for others. But my name has been dragged into this purely with malicious intent."
Rhea Chakraborty has been kept in a single cell at Byculla jail, without a bed, pillow, or ceiling fan and reportedly, her cell is next to Indrani Mukerjea.
ALSO READ: Rhea Chakraborty's WhatsApp Chats With Simone Khambatta Reveals Conversation On Drugs ?