Mumbai: 90 percent potholes repaired, BMC's yearly eyewash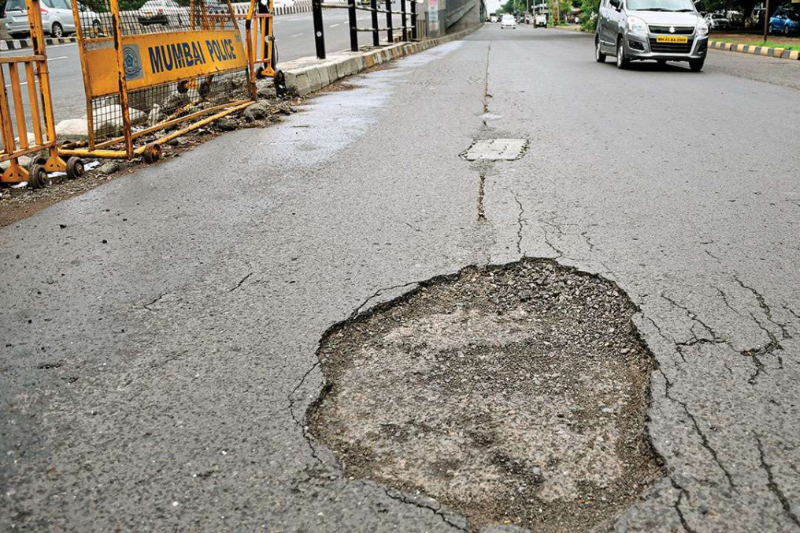 Days will come when people will answer authority that "No officer, I haven't been drinking in fact I was trying to avoid all the potholes", because Brihanmumbai Municipal Corporation (BMC) has yet again failed to act on the pothole complaints it had received after the civic body had given itself a deadline of 48 hours to fill all potholes. More over it is blaming the recent rainfall for not allowing them to meet their deadlines.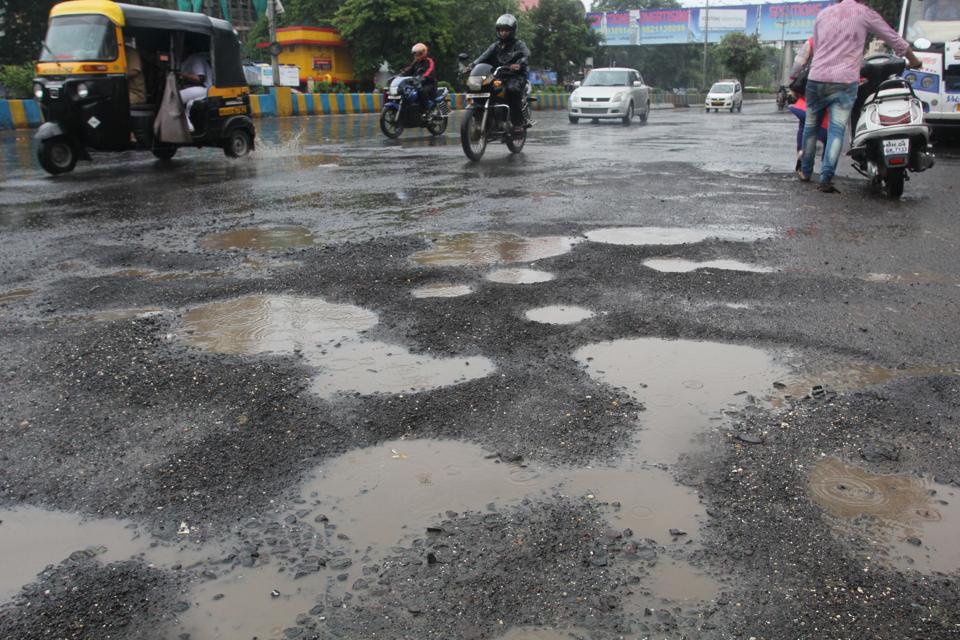 Not to be surprised civic body had received 837 pothole complaints in the first month of monsoon and on Thursday, Singhal (Additional Municipal Commissioner) had assured the elected representatives that the potholes would be filled within 48 hours.
Also Read: High tide dumps 9 tonnes of garbage for BMC to clear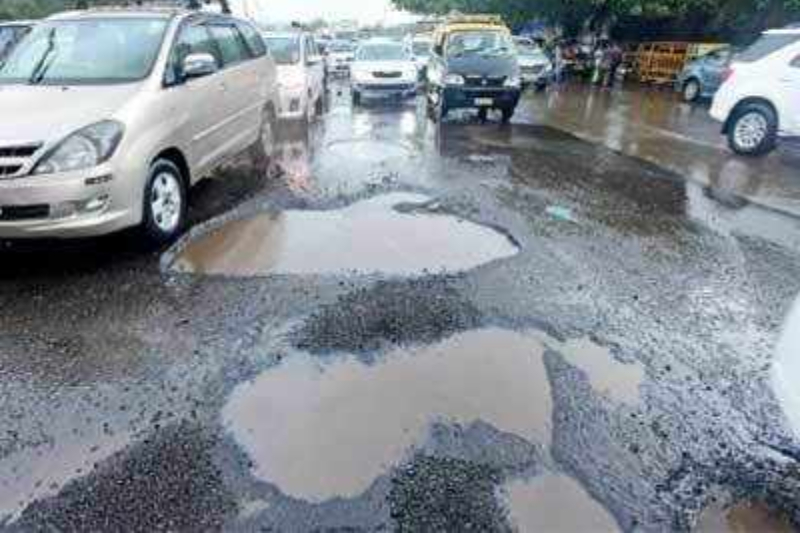 Two days ago there was a report from Kalyan in Thane district near Mumbai has reported five pothole deaths this monsoon. The latest accident involved a 26-year old local resident Kalpesh Jadhav who was run over by a truck after he slipped and fell down because of a pothole.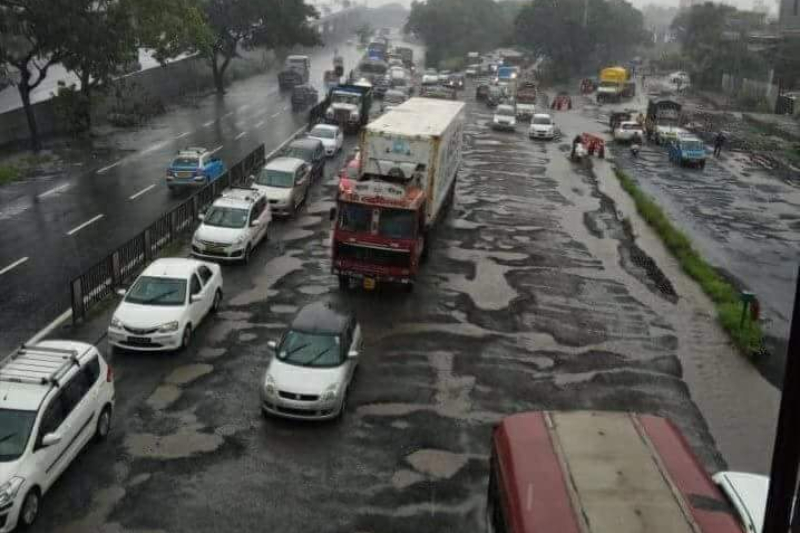 Then On Wednesday, a labourer believed to be in his forties and identified as Anna, died after he slipped and fell into one such pothole and lost his balance. He fell on his face and a passing truck ran over him killing him on the spot.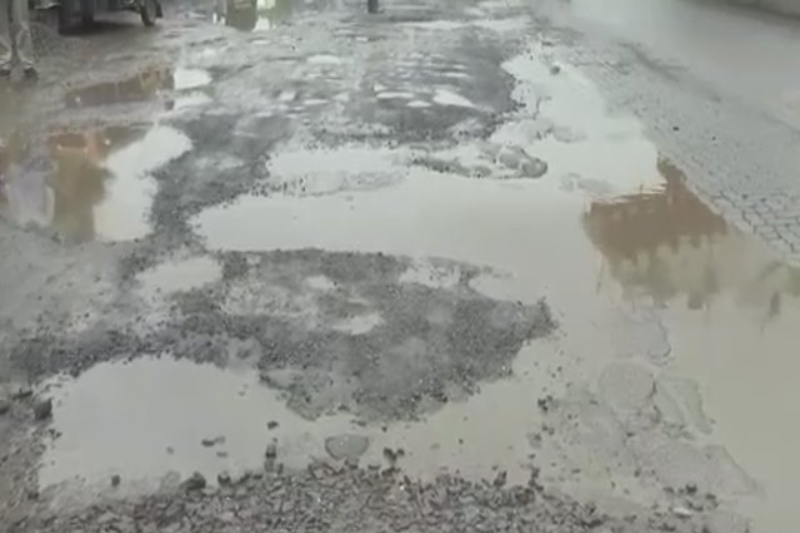 Last Friday afternoon, a woman was run over by the rear wheels of a truck after the motorbike she was on hit an uneven stretch of road. Manisha Bhoir, who worked at a school in Thane's Kalyan, was going home with a family member when the accident took place. In the CCTV footage that captured the incident, Ms Bhoir can be seen riding pillion as she holds up an umbrella in the pouring rain.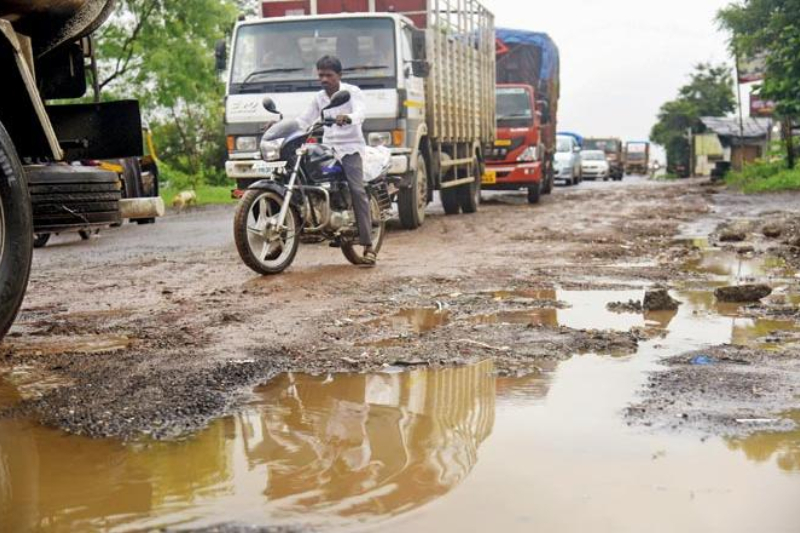 Maharashtra PWD minister Chandrakant Patil has claimed that pothole-ridden roads can not be entirely blamed for accidents. As he said, "When you talk about a death in such an accident, you forget that five lakh other people have travelled on the same road. You can not put the entire blame on the (condition of) roads alone."
Though the members of the deceased will get due compensation but that that's not the solution to the problem. In reality to put light on, before monsoon arrived in Mumbai, around the month of May, municipal commissioner Ajoy Mehta assured chief minister Devendra Fadnavis along with a presentation that this time the city is safe from floods.
Backing it up with pictures all over the media BMC has thus proved that Mumbai has become the home of potholes and trash where there is no shame for loss of life.
Also Read: Mumbai city is now flood proof: BMC chief to CM