Mumbai: Adani electricity hikes bill of Aarey tribals by 1500%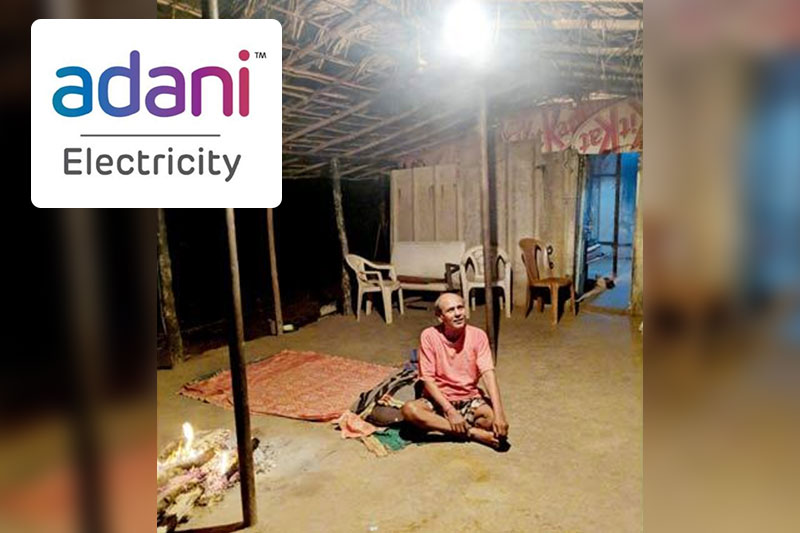 66-year-old Chandu Jhadav have paid electricity bills of Rs 50 -80 for years together for his spartan tribal home in Aarey Colony. He didn't expect that he would receive a rude shock this week as Adani slapped him with a bill for Rs 1,250, which is nearly 1,500% higher than any of his past bills. With this huge amount levied on him, now the physically challenged senior citizen has no idea how to manage his monthly expenses, as Adani's bill will gobble up more than a fifth of his modest monthly pension.
Apparently, Chandu is among some 30 lakh suburban consumers who have experienced an abnormal hike in power bills ever since their power supplier changed from Reliance Energy to Adani Electricity Mumbai Limited (AEML) in September. And it has been no different even for the tribal resident of Vanicha Pada in Aarey Colony, Goregaon East, who is a retired Class IV employee of the state water supply department, and earns a monthly pension of Rs 5,500 only. This meagre pension is the only source of his income on which he supports his wife and three children. But ever since the family received the electricity bill from Adani on December 3, they have been worried sick about how they will manage their expenses for the rest of the month.
Lamenting about the situation, he said, "My pension is already low and we struggle to meet the family's expenses. If we pay this bill, this month will be really bad. I have registered a compliant with the Dindoshi office of the power company."
According to Adani, however, the irregularity seems to be in his past consumption data, and not their billing. An AEML spokesperson said, "We are investigating this case thoroughly, as the consumption pattern has pendulated from an unbelievable consumption of 1 to 4 units per month from March 2018 up to June 2018, and thereafter coming to a consumption of an average of 100-plus units in the last two months."
Notably, Chandu is not alone in his plight. mid-day has earlier reported that several suburban citizens, whether they live in high-rises or slums, have complained that Adani has billed them 15 to 20 per cent more than usual.
Also read: Krishnamurthy Subramanian appointed as new chief economic adviser