Mumbai: BJP women activist found murdered in Nalasopara flat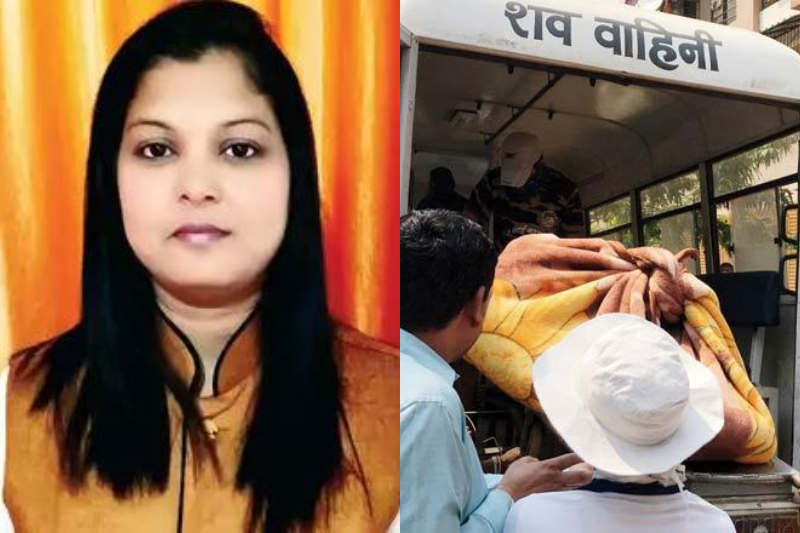 A Bharatiya Janata Party's women's cell district president, Rupali Chavan, was found murdered in her flat in Nalasopara on Tuesday morning.
Notably, the partially decomposed body of 38-year-old Rupali Chavan had several injury marks and was found wrapped in a woollen blanket. According to the mid-day, "Rupali had been unreachable for the last two days to her friends and party workers. A close friend visited her flat on Tuesday and found the door locked from outside."
"The window, however, was ajar, so she asked a person from the building to enter and look inside. That's how the body, having several injury marks and wrapped in a woollen blanket, was discovered," mid-day said.
However, the police suspect that she was murdered at least two days ago. A police officer said the house was in disarray, suggesting a scuffle between Chavan and the accused, who allegedly attacked her with sharp weapons, going by the state of her injuries, or the accused himself/herself turned everything upside down searching for cash and valuables.
A divorcee, she lived with a 25-year-old man in the rented flat, which was close to her maternal home. Her 12-year-old son lives with her parents. While investigation indicates that the person she was living with was her boyfriend, some say he was her servant. The police suspect his involvement in the murder as he is missing.
SDPO (Nalasopara division) Datta Totewar said, "We have registered a case of murder against an unknown accused. Going by the state of the body, we suspect the murder was committed a day or two back. Her mobile phone is missing, as is the person living with her. We are searching for him."
Meanwhile, Chavan's relatives have told the police that she was in the process of starting her new business of women accessories for which she was scheduled to travel to Gujarat. The police have also been suspecting someone known to her could be behind her murder.
Also Read: Mumbai: Model pushes fashion designer mother in Bathroom during fight, kills her