Mumbai: Teenager boy finds abandoned new born baby in grass while playing Kabaddi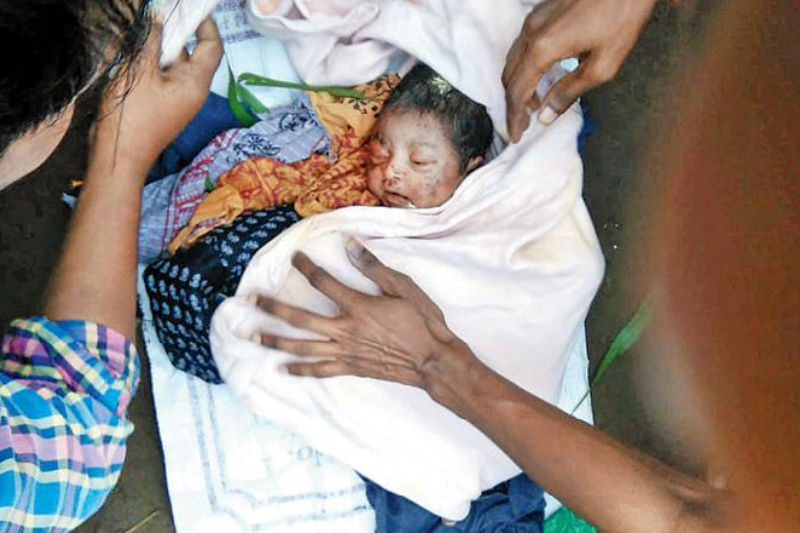 An 18-year-old boy found an abandoned new-born baby boy while playing Kabaddi along with his friends in Virar on Friday. The baby boy has been admitted to the hospital, who is said to be in a critical condition.
The boy who found abandoned baby, Pratik Namude was playing Kabaddi in an open field near the Nana Park at Virar (East). Namude heard a voice, but he thought it was a kitten. Later when he followed in the direction of the voice, he was surprised to see a baby boy lying in the bushes. They informed Virar Police, who registered a case against an unknown person.

"We usually come here to play cricket." On Friday, several youngsters, including Pratik, were playing kabaddi. Pratik first thought a cat was crying and went to investigate when he found the baby," his elder brother, Prathamesh Namude told Mid-Day.

As Police was informed, a team of Virar Police rushed to the spot and took the baby boy to Chaitanya Hospital. Dr Amit Samant from the hospital told Mid-Day, "The baby was probably born early on Friday. He also said there were wounds on his lips, as well as a bruise on the back of his head. The umbilical cord had not been cut. There was also blood inside his mouth and he was having trouble breathing."

"The wounds have been cleaned and the blood removed from the mouth. He has started breathing properly, but, his condition is still critical and we have kept him on observation in the ICCU," said Dr Samant.

Police are busy finding who abandoned the baby. "We have registered a complaint against unknown persons under Section 317 of the IPC (Exposure and abandonment of child under 12 years, by parent or person having a care of it). We are looking at CCTV footage around the area to find the person who abandoned the baby," Sub-Divisional Police Officer Jayant Bajbale of Virar division quoted as saying to the leading tabloid.
Also read: Chennai: a Drunken man commits suicide, wife watches helplessly