Mumbai Crime: Man arrested for driving around with dead wife in the backseat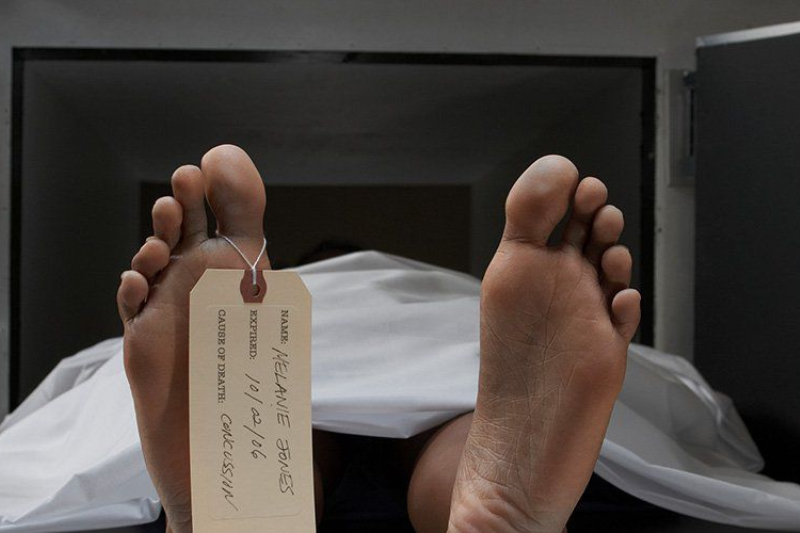 A woman had allegedly killed herself, but her husband instead of reporting the matter to the police was driving around with her dead body. Her husband wanted to cremate her in Borivli, but her husband, Sukharam, 28, had allegedly driven with the body in tow all the way from their home in Sakinaka to Borivali and was trying to cremate her without the police catching a whiff. And instead of calling for an ambulance, he just chose to transport the body in a relative's car.
An official privy to the investigation spoke to Mumbai Mirror. He said,"The whole situation was very suspicious from the beginning as despite it being a case of unnatural death, we were not informed by the husband. Based on the statements given by their relatives, we registered a case under Section 306 (abetment to suicide) against the husband and arrested him on June 7. He has been in judicial custody since his arrest," said an official privy to the investigations. The incident took place on June 6, when the Sakinaka police station received a call from the Shatabdi Hospital regarding a woman who was brought dead to the hospital in a private vehicle.
An initial inspection by the doctors had determined the cause to be death due to hanging. Upon questioning, Sukharam, who works at a garment store, told the police that he had found Mani dead when he returned home at around 1 am. He called up two of his colleagues for help and borrowed a relative's car. They took Mani's body to a private hospital near his home where the doctors declared her brought dead and referred him to a government hospital, police sources said.
Instead of doing that, Sukharam once again propped up the body in the backseat, with his colleagues at either side holding her up, and the trio left for Borivali where a majority of their community lived in order to cremate her. But when he called up his relatives, they were shocked to see the body in the car and rushed it to Shatabdi Hospital. "He told us that he had seated the body in the back as the car did not have space. He, however, is still unable to explain why they covered her face and didn't hire an ambulance. We are awaiting the viscera reports to conclude the cause of her death, and probing the matter from all angles," an officer told Mirror.
Jayanti Roda, a relative of the victim said, "Mani and Sukharam had been married for five years. There were problems in their relationship and Mani's family was aware of it. Her death has come as a shock to us, especially the way he roamed around the city with her body." Navinchandra Reddy, DCP Zone 10, said, "The matter is being thoroughly investigated and the police are awaiting the viscera reports."