Mumbai live update: BEST double-decker bus roof ripped off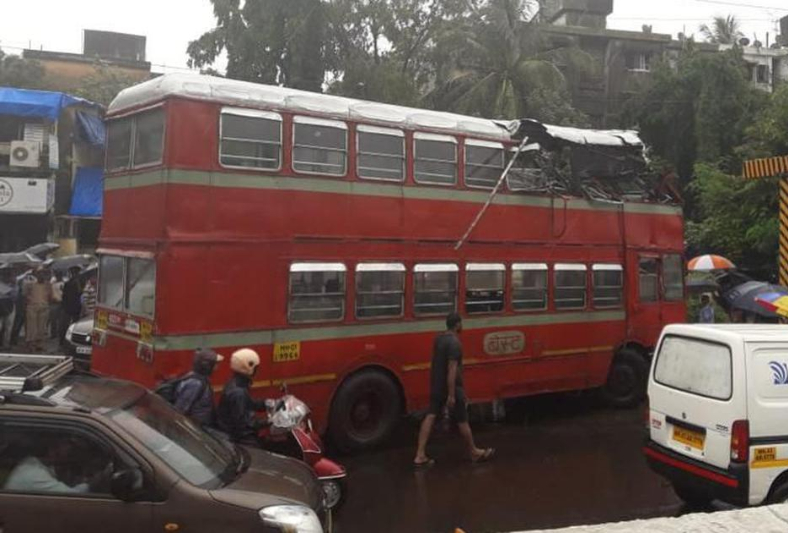 After heavy rains disrupted life in Mumbai, the day just seems to be getting worse for the city of dreams.  A partial bridge collapse at the Andheri suburban station brought local train services to a standstill between Goregaon and Bandra stations, now public transport bus has met with an accident.
The accident, which took place in Santacruz, saw the double-decker bus's roof get ripped off after it crashed into an overhead barricade meant to regulate the height of the vehicles passing under it.
There were no reports of injuries, the accident posed questions about why the BEST bus driver had failed to judge that his vehicle would not be able to safely go past.
Earlier in a day, the bridge connected Andheri West and East collapsed on a railway track but, fortunately, there are no reports of any casualty. This is just start of the July rains and the city is already facing with vulnerable reports of submerged roads and slow traffic movement.
Following are the pictures and videos from the mishap:
Also Read: Mumbai live updates: Flight services affected at Mumbai airport