Mumbai rains live: City is surviving through heavy down pour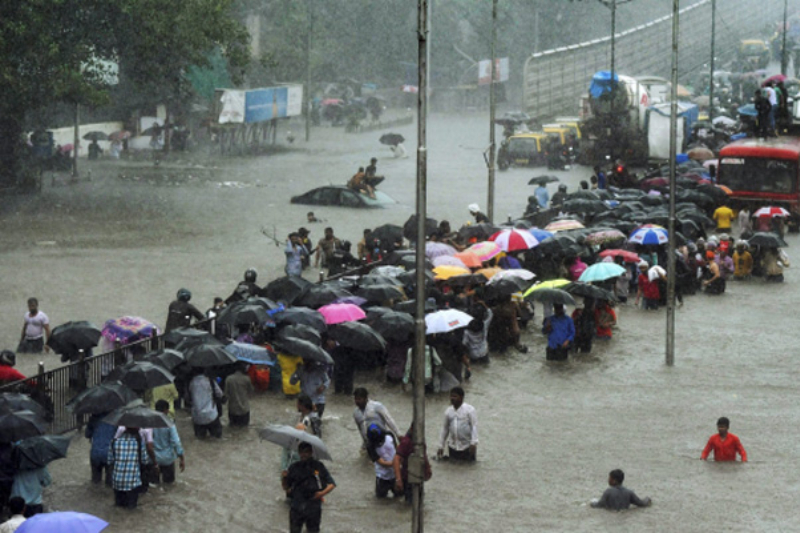 On Tuesday, 10th July 2018, Mumbai city almost submerged under the pressure of heavy rain. The city received five times the normal amount of rain, which led to water logging on roads and rail tracks.
At Nallasopara, water levels rose to 460mm, making it impossible to run trains. Heavy rains made the Mumbai dabbawalas suspend their services for a day.
Also, Education Minister Vinod Tawde tweeted that school principals in Mumbai have been asked to assess the situation in their areas and take a call on closure of schools.
Maharashtra Chief Minister Devendra Fadnavis said that the Navy and the National Disaster Response Force (NDRF) were on standby. The mega-city has received 90% of the total rain of the month of July.
Airport was stagnant as there were problems due to adverse weather conditions. Air India Express flight overshot the runway while landing at Mumbai airport Tuesday afternoon.
Also Read: Mumbai Rains Live Update: Police diverted traffic at Railway colony, SV road
9.10 am
Suburban services are running normal between Churchgate & Bhayandar. However, 5 locals have been run from Virar since morning for Churchgate on Up slow line at restricted speed of 10kmph in affected section. But Dn direction trns are running upto Bhayander only #WRUpdates @drmbct

— Western Railway (@WesternRly) July 11, 2018
9.00 am
Central Railway retweeted Minister of Railways Piyush Goyal's Tweet.
Indian Railways has always strived to improve its services & create an environment where passengers are comfortable, safe, & happy. Read my reply on Quora on how grievance redressal platform of Indian Railways really works. https://t.co/uKCDTXhV7I pic.twitter.com/5OnrOFl5R6

— Piyush Goyal (@PiyushGoyal) July 10, 2018
8:04 am
Vasai Commuters are used to walking along tracks when train services are disrupted.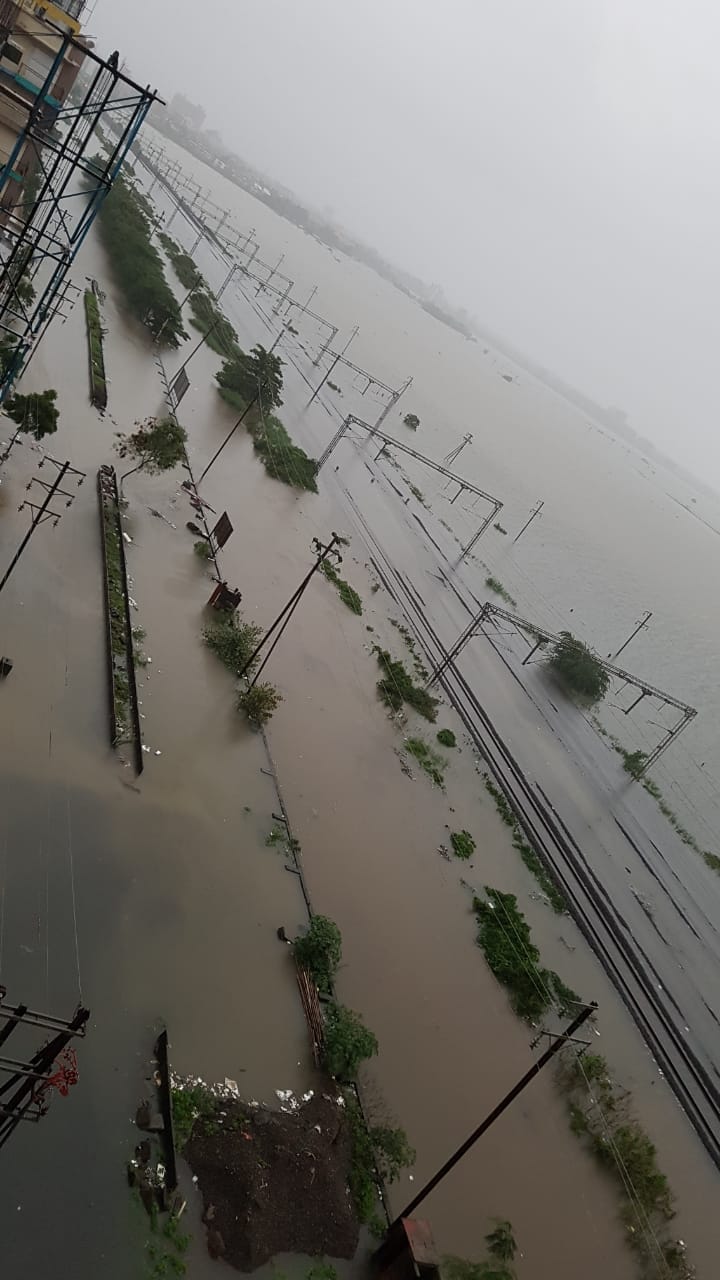 7:51 am
Rescue teams made sure everyone was taken care of, those who were stuck in waterlogged areas of Mumbai.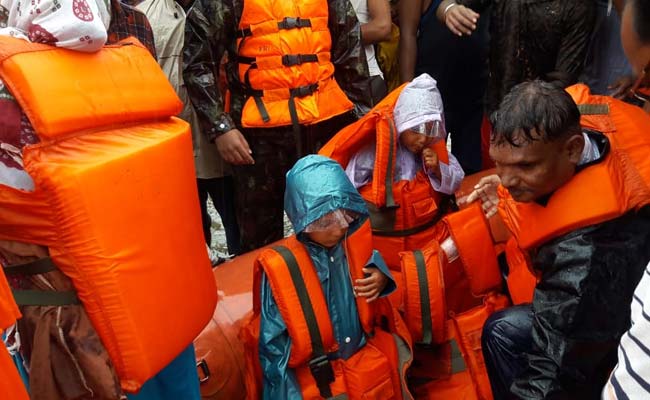 7:37 am
PTI: Maharashtra Chief Minister Devendra Fadnavis said the Brihanmumbai Municipal Corporation would be directed to collaborate with institutions like IIT Bombay to develop modern technology for ensuring good roads in Mumbai.
7:16 am
ATTENTION Please…!!!
Due to heavy rainfall & water logging following trains dt 11/07/18 cancelled.
a. 12934/12933 (Karnavati Ex) ADI-MMCT-ADI
b. 12932/12931 (Double-decker Ex) ADI-MMCT-ADI@WesternRly #WRUpdates

— DRM WR MumbaiCentral (@drmbct) July 10, 2018
7:14 am
Though water level has come down, on tracks at/near Nallasopara, it is still not at safe level. Local trains running normal from Churchgate till Bhayander.
Also Read: Mumbai Rains Live Updates: Rains will continue to intensify during night hours