Mumbai Terror Attacks plotter Tahawwur Rana Arrested in Los Angeles
26/11 Plotter and Headley Aide Tahawwur Rana Arrested in Los Angeles, Faces Extradition to India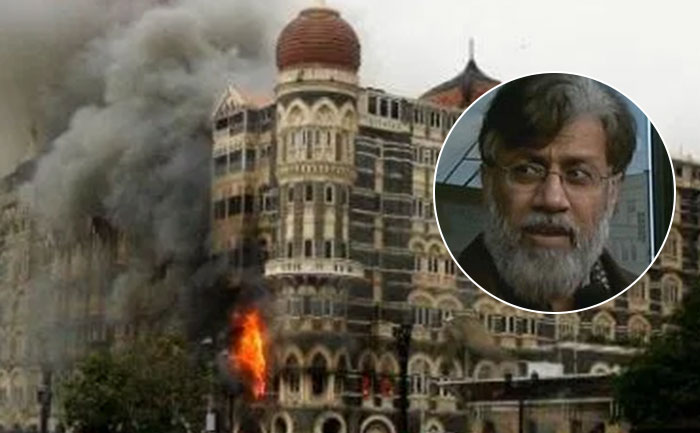 A Pakistan born Canadian Tahawwur Rana has been arrested in Los Angeles. The Chicago businessman spent more than 10 years in prison for supporting terrorist groups. He will soon be facing charges in India for 26/11 terror attacks in Mumbai that killed more than 160 people.
According to The Washington Post, Tahawwur Rana was convicted of a crime related to the 26/11 Mumbai terror attacks. Though the US prosecutors had failed to prove a terrorism charge that connected him directly to it during his 2011 trial.
Sources added, Tahawwur Rana, 59, was serving a 14-year sentence. But was granted early release from a Los Angeles federal prison last week due to a bout of coronavirus. He was arrested two days later and remains in custody in LA. Rana is facing extradition to India on murder conspiracy charges.
Rana was convicted in Chicago of providing support for the Pakistani terror group, Lashkar-e-Taiba. Rana's lawyer said he had been duped by his high school buddy, David Coleman Headley. Rana was accused of allowing Headley to open a branch of his Chicago-based immigration law business in Mumbai. This business was used as a cover by Headley to scout areas in Mumbai and plan the attack.  Headley turned the government's chief witness who testified to avoid the death penalty.
On November 26, 2008. 10 Lashkar-e-Taiba (LeT) terrorists entered Mumbai via sea route from Pakistan carried out a series of killings in city. They killed 166, injured nearly 240, caused $1.5 billion in damage.
Also Read: 'Hotel Mumbai' Teaser: Based on the Mumbai terror attacks, this film promises to be an emotional ride