Muslims are being killed by communal rabid dogs, says Farooq Abdullah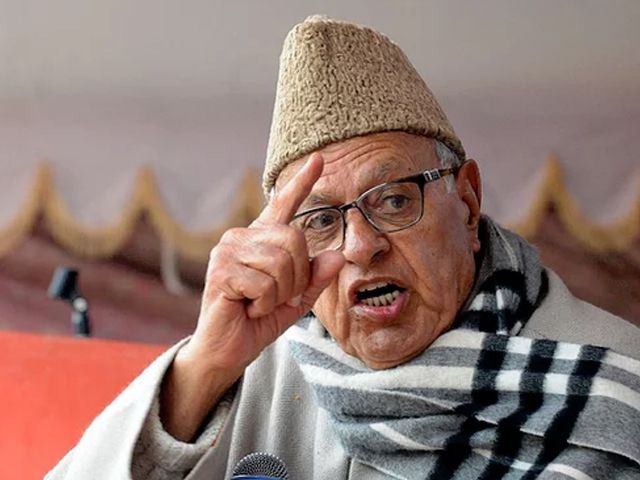 National Conference (NC) leader and former Jammu and Kashmir Chief Minister Farooq Abdullah alleged the country belongs to the people of every religion, but there is an effort going on to communalise it. He alleged that today Muslims in India are under threat and people attacking them have become rabid dogs.
Addressing people in Kupwara in Kashmir, Abdullah said, "Communalism is increasing… Today, Muslims are being killed in the rest of country in a manner that I can't describe… These people have become rabid dogs. They think only they are right."
The former chief Minister who went to condole the death of National Conference legislator Saifullah Mir's brother, was of the view that in the present regime, Muslims are under threat and are being specifically targeted. He spoke on how equal rights are being violated in the country and said that secularism is no more safe in India.
Showing his concern on the recent lynchings, he said, "This is not the India, we think of… India is of every religion — whether a Muslim, Christian, Hindu, Buddhist, Jain or Sikh… Everyone has equal rights. Efforts are being made to change it. You should pray to God to save us from such forces."
Talking about the situation in the valley, he said that 'communal forces' do not want peace on the Valley. He said, "The forces still exist, they don't want peace here. They earn their livelihood from it, from our deaths," adding, "These forces don't want peace between India and Pakistan, they don't want friendship between India and Pakistan. We are paying the price for this."
Photo Courtesy: DNA