Muzaffarpur shelter home: CBI files chargesheet in special POCSO court against all the accused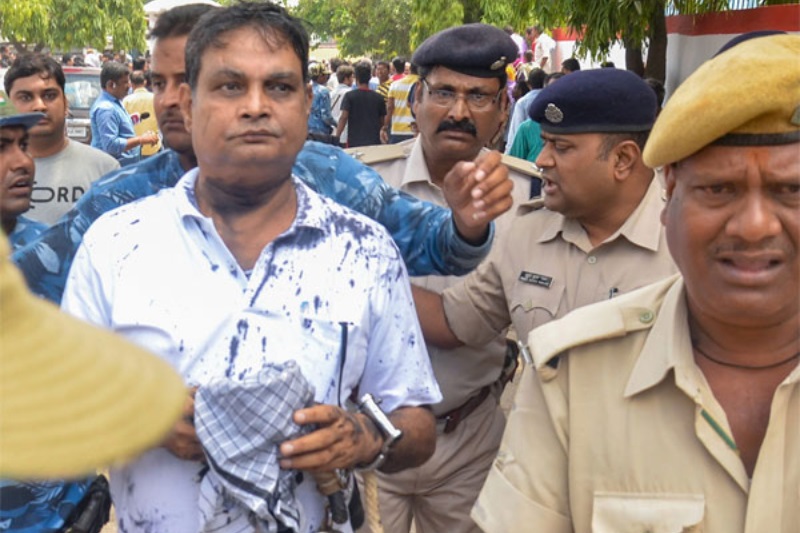 A chargesheet is filed in the special POCSO court by the Central Bureau of Investigation (CBI) against all the accused in connection with the Muzaffarpur shelter home rape case. Reportedly, the Enforcement Directorate Patna has summoned prime accused Brajesh Thakur, wife Asha Thakur on December 26 and son Rahul Anand on December 24.
According to reports, the infamous shelter home was demolished last week, where 34 girls were assaulted over a period of time. Brijesh Thakur, who is currently lodged in Patiala jail in Punjab had filed for a stay on the demolition of the shelter home but the Supreme court had rejected the plea.
In November this year, the Municipal corporation of Muzaffarpur had issued the demolition order on the ground of violation of building by-laws. The shelter home was a three-storey building and it was constructed by Brijesh Thakur, whereas the permission was granted by the municipal corporation was for a one-storey building only.
As per reports, Thakur used to run an NGO, Sega Sankalp Evan Vikas Samiti, from the shelter home premises.
Also, during last week's hearing, the court had asked the CBI if the Income Tax Department has initiated proceedings with regard to around Rs 4.5 crore which the NGO, running the shelter home in Muzaffarpur, had received from the Bihar government over a period of 10 years for its activities. The NGO had also purchased 35 vehicles.
In the Mizaffarpur shelter home, several girls were allegedly raped and sexually abused by its owner Brijesh Thakur. The issue had reportedly come to light following a report by the Tata Institute of Social Sciences (TISS). In another report TISS had also highlighted 'grave concerns' about alleged physical and sexual abuse of inmates in 16 other shelter homes in Bihar.
The CBI was initially entrusted with the investigation of Muzaffarpur shelter home case but last month, the apex court had asked the agency to probe cases of 16 other shelter homes in the state.
Also read: Bulandshshr violence: Ex-civil servants seek Yogi Adityanath's resignation; attacks PM too