Narayan Rane Detained Over 'Slap Remark Against CM Uddhav Thackeray
Union Minister Narayan Rane detained for 'slap' remark against Maharashtra CM Uddhav Thackeray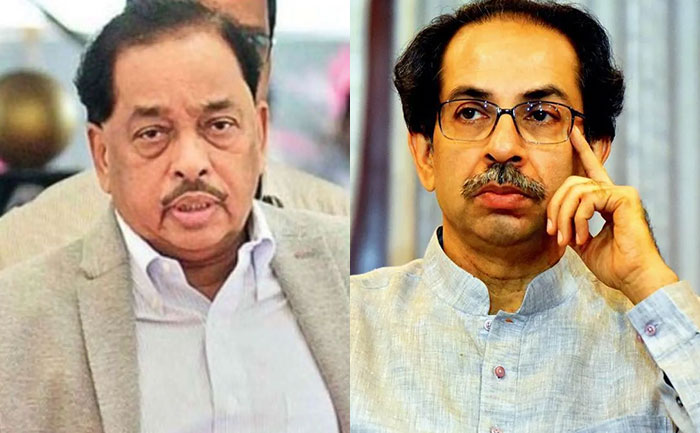 Union Minister Narayan Rane is detained by Ratnagiri Police on Tuesday (August 24). The Minister was detained over his controversial remark that he would have 'slapped Maharashtra Chief Minister Uddhav Thackeray'. Following his remarks, a complaint was lodged against Rane by Nashik city Shiv Sena unit chief.
Maharashtra: Police detained Union Minister and BJP leader Narayan Rane in Ratnagiri

Rane had made remarks against CM Uddhav Thackeray yesterday pic.twitter.com/C3xP843iwV

— ANI (@ANI) August 24, 2021
Four FIRs were registered against Narayan Rane following the statement. One FIR has been registered in Pune, one in Nashik. Two have been lodged in the Mahad area of Raigad district. Soon angry Shiv Sena activists clashed with BJP workers near Rane's residence in Mumbai.
Rane is currently touring the state for the BJP's 'Jan Ashirwad Yatra' from Mumbai to Sindhudurg. He commented against the CM during a rally in Chiplun, Ratnagiri district, on Monday night. A team of police personnel went to Rane's camp in Sangameshwar in Ratnagiri. They met Narayan Rane and later completed the arrest formalities.
Facing imminent arrest, Rane had earlier approached a sessions court but the court refused to grant any relief, noting that they did not have jurisdiction. Rane even approached the Mumbai High Court and sought protection against arrest. But the High Court judges refused to hear it asking the advocate to follow the procedure.
Also Read: FIR Against Narayan Rane For Objectionable Remark Against CM Uddhav Thackeray