U-9 National Chess: Mumbai girl Suhaani Lohia clinches silver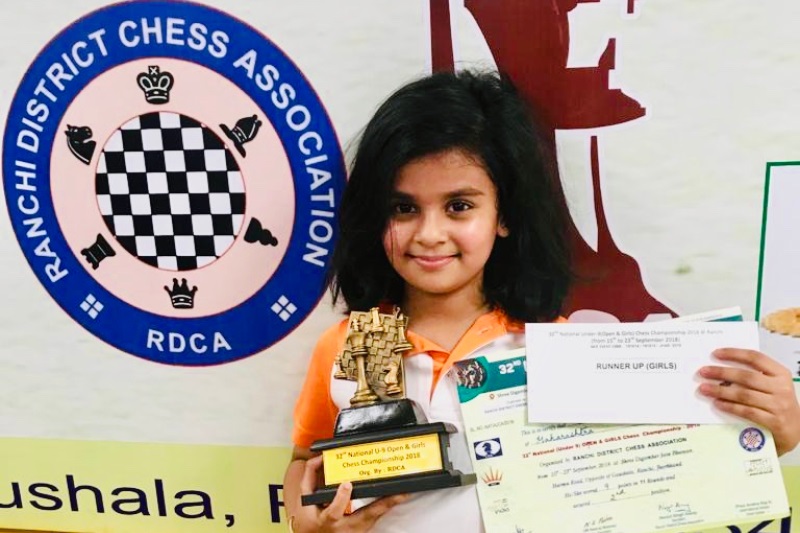 Prodigious chess Candidate Master Suhaani Lohia further took a giant stride in her young career by winning the coveted silver medal in the girls' category at the recently concluded 32nd National U-9 age group Chess Championship in Ranchi.
The Mumbai girl from the Dhirubhai Ambani School scored nine points out of 11 games which were equal to the score achieved by the gold medallist Sneha Halder from West Bengal. Halder eventually edged past Suhaani to win the gold owing to a better score in the tiebreaker.
Kush Bhagat, another prodigious talent from the state of Maharashtra pulled off one of the finest performances as the American School candidate finished fourth among the 274 candidates participating in the competition. The Mumbai Candidate Master also made his impact felt in the tournament as he pulled off one of the biggest upsets, as he defeated the top seed and Ultimate champion Illamparthy from Tamil Nadu.
Kush mustered nine points out of 11 rounds and went undefeated in the tournament. Products of the South Mumbai Chess Academy (SMCA) , the duo trains under the watchful eyes of renowned chess coach Balaji Guttula.
The coach, proud of his wards, said, "This was Suhaani's best performance to date at the National level, who has now won five medals in the U5, U7 and U9 categories of the National Championship and National Schools Championship since 2014."
A confident Balaji, proud of Kush's achievements, said, "He (Kush) is exceptionally talented and the amazing game he played in the last round outplaying the top seed who is more than 400 ELO points higher than his strength is a clear testimony that Kush belongs to a bigger league."
Starting the competition as the sixth seed, Suhaani's biggest win came in the penultimate round where she defeated Shefali AN, who is a three-time National and Asian Schools and Commonwealth champion in a three hour and 40-minute clash.
Suhaani, with this silver medal-winning performance, would now represent India at the World Cadet Chess Championship scheduled to be held in China next year.
Besides, she would also represent the country in the World Cadet Rapids and Blitz Championship in Belarus and the Asian Youth Chess Championship, all slated to be held next year.
ALSO READ: Indian chess body respects Soumya's decision over headscarf compulsion