Negative Covid-19 Report Compulsory For People Travelling to Bengaluru
All passengers to Bengaluru will need COVID-19 negative report from April 1: Minister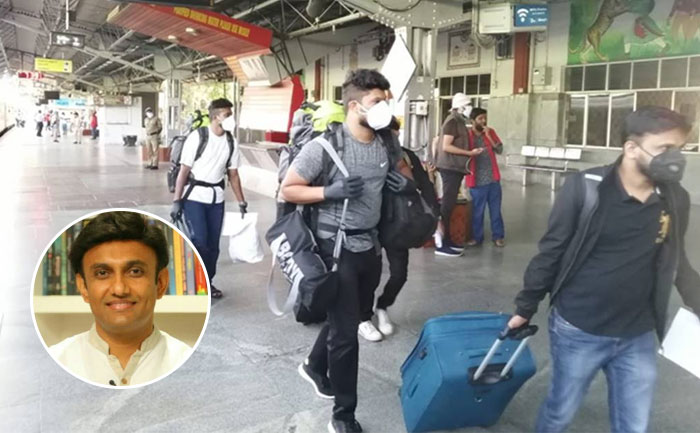 Karnataka health minister K Sudhakar says a negative COVID report must for people coming to Karnataka. He said that all passengers travelling to Bengaluru, from any state in India, will have to produce an RT-PCR negative report. The minister added that the rules will be applied to travellers from Maharashtra, Kerela, Punjab and Chandigarh.
"In order to contain the second wave of COVID-19, the existing guidelines issued to incoming travellers from Kerala and Maharashtra to carry negative RT-PCR negative reports not older than 72 hours at the time of entering Karnataka have been extended to Punjab and Chandigarh,"
The Health Minister said 60% of Bengaluru's cases have an interstate travel history. This rule would apply to all those who are travelling to Bengaluru, and by all modes of transport. He added those who opt for home isolation will be hand stamped, in a bid to curb infections. The Quarantine Watch application will be brought back to use.
The government will impose restrictions on events too. 200 people will be allowed to attend indoor-held events. 500 will be the cap for events that are held outdoors.
Karnataka on Wednesday reported more than 2,000 cases for the second straight day. The health minitsre had accepted that Karnataka is facing the second wave of COVID-19. He warned that those found not wearing masks in the state will be fined. The fine for not wearing masks in urban areas in the state is Rs 250 and in rural areas is Rs 100.
Also Read: Karnataka: Second wave of COVID-19 has begun says Health Minister